CATIE and FUNDAECO join forces to strengthen capabilities in business training
Posted by

Categories

News

Date

29 July, 2022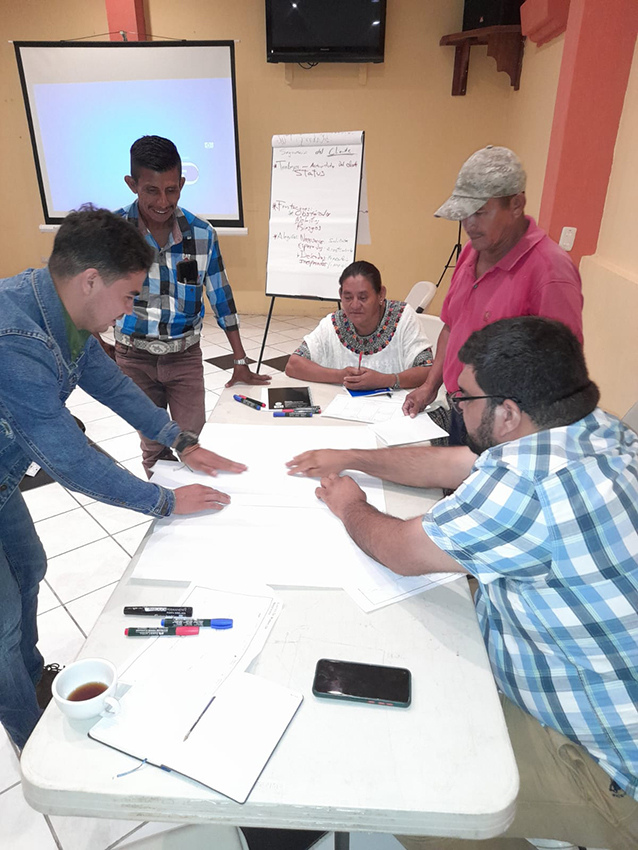 Through knowledge management processes, the Territorial Business Training School is implemented with associative rural enterprises in Izabal, Guatemala.
July 29, 2022. As part of the implementation of the Economic Development and Sustainable Territorial Governance in the Sarstún River Adjacency Zone in Guatemala project, which is executed by the Foundation for Eco-development and Conservation (FUNDAECO, its Spanish acronym) and CATIE (Tropical Agricultural Research and Higher Education Center), with the financial support of the European Union, the Territorial Business Training School (EFET, its Spanish acronym) was established to improve the management of the Rural Associative Enterprises (ERAS, its Spanish acronym) and the generation of better benefits for the partner families.
Through EFET, the first joint workshop between FUNDAECO and CATIE was held with the purpose of addressing the Canvas business model; the development of the brand and image; offering essential elements for the development of a business model in accordance with the needs, goals and resources of the participants; in addition to providing tools to evaluate compliance with the model developed and adjust it to the achievements attained, thus setting higher and more ambitious goals to improve the quality of life of its associates.
According to Carlos Moscoso, CATIE's project coordinator, this workshop will continue to strengthen the participants' entrepreneurial skills and knowledge in order to make their businesses successful in the short, medium and long term. In addition, Moscoso indicated that the topics addressed both in the EFET and in the business technical assistance visits will be based on previously prepared diagnoses to strengthen those organizational aspects that showed weaknesses or limitations on the part of the rural enterprises.
Marta Tiul, president of the Board of Directors of the Women's Committee of the Sarstún Bar, said: "the workshop was extremely interesting and important because it allowed us to understand the process that every business must follow to achieve success. This business model will be applied in our committee (...)".
Dayrin Guerra, FUNDAECO's stores and tourist site promotion manager, mentioned that the workshop, apart from being well organized, was very dynamic, entertaining and facilitated the understanding of the topics by those who participated.
The event was supported by technical staff and Jerónimo Ical, CATE consultant in Agribusiness, FUNDAECO technical staff and members of the boards of directors of the ERAS selected for the process.
The objective of this project is to contribute to the reduction of conflicts in the Sarstun River adjacent zone between Guatemala and Belize, as a result of the sustainable management of natural resources, the generation of economic benefits for the communities and the construction of dialogue and social participation processes.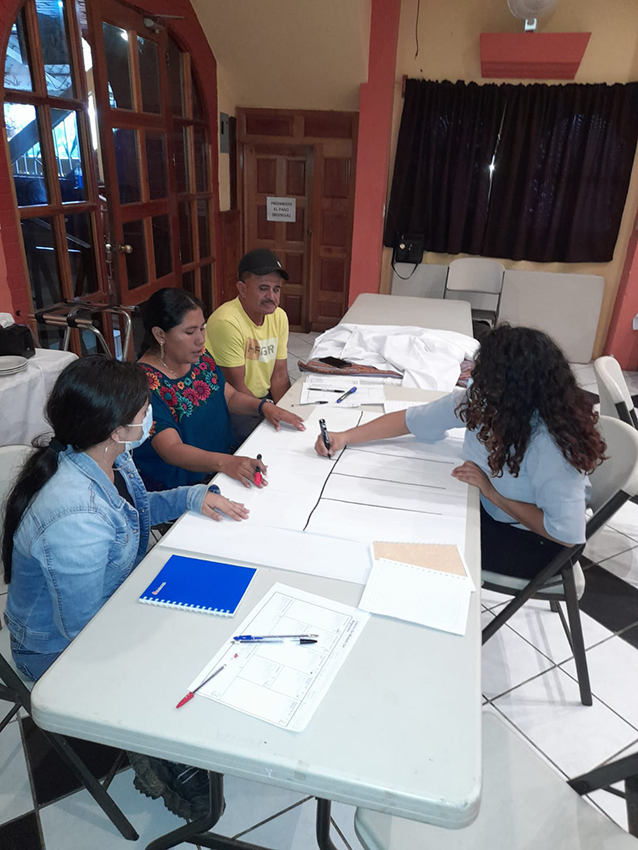 More information/written by:
Carlos Moscoso
CATIE Guatemala
(Visited 189 times, 1 visits today)