CATIE received French senators at its headquarters
Posted by

Categories

News

Date

9 September, 2022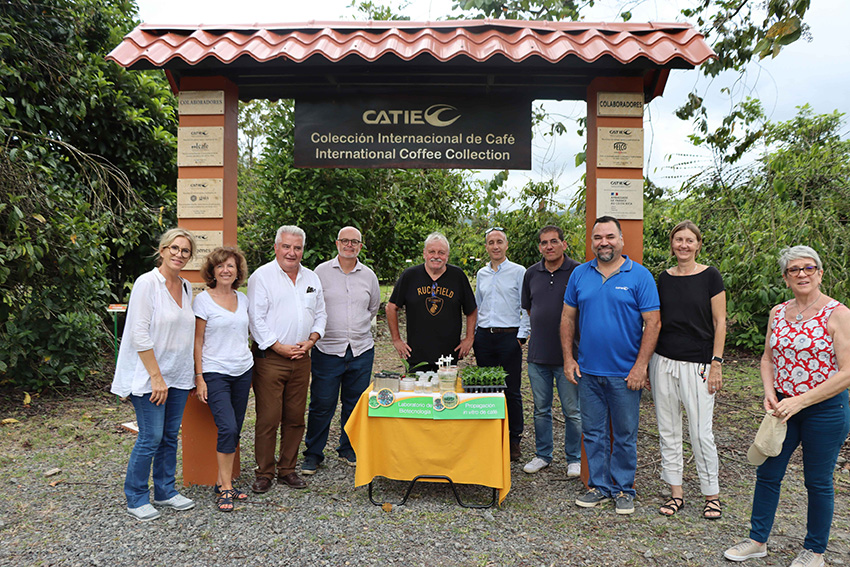 Senators belong to the Territorial Management and Sustainable Development Commission.
September 5, 2022. As part of an official visit to Costa Rica, organized by the French Embassy in Costa Rica, a delegation of French senators was received at CATIE (Tropical Agricultural Research and Higher Education Center) on September 2, in order to learn more about the institutional work and mainly the contributions of a cooperative relationship that the Center has maintained for over 40 years with the Center for International Cooperation in Agricultural Research for Development (CIRAD, for its acronym in French).
The delegation from the French Senate, which was welcomed by Juan Carlos Méndez, Deputy Director General of CATIE, belonged to the Committee on Territorial Management and Sustainable Development and was composed of Jean-François Longeot, Committee Chairman; Didier Mandelli, Committee Vice-Chairman; Jean-Claude Anglars, commission member; Nicole Bonnefoy, commission member; Frédéric Marchand, commission member; Laurence Muller-Bronn, commission member; Arnaud Pelletier, Senate administrator; Fabrice Place, first counselor; and Graciela Macaya, university cooperation attaché.
During their visit, the senators had the opportunity to learn about CATIE's work, in the company of the Deputy Director General; Leida Mercado, Director of Research for Inclusive Green Development; Roberto Quiroz, Director of Education; and two leaders of the Center's research units: Rolando Cerda and Reinhold Muschler; as well as CIRAD researchers currently at CATIE: Dominique Dessauw and Catherine Abadie.
They also received an update from CIRAD researchers on the progress of projects being carried out in the region and in conjunction with CATIE.
CATIE and CIRAD have developed agricultural research of relevance to the region, thereby improving the quality of life of rural populations. Currently, four CIRAD researchers work at CATIE's headquarters in Costa Rica and Guatemala, collaborating on projects on coffee, agro-forestry systems, cacao and forests. They also maintain the AGROFORESTA Scientific Cooperation Platform, which contributes to maintaining and increasing the productivity, competitiveness and sustainability of coffee and cacao agro-forestry systems in Mesoamerica and the Andean countries of South America.
In a second phase of the visit, the senators visited the goat and agro-forestry module of the AGROINNOVA project, where they were shown good practices in goat management and vegetable production for rural families, with a focus on food security.
Finally, they visited the International Coffee Collection, where they learned about the process of creating and evaluating F1 coffee hybrids, the global importance of this collection, the challenges facing coffee growing in the face of climate change and how CATIE seeks to provide solutions to these challenges using the germplasm in the collection.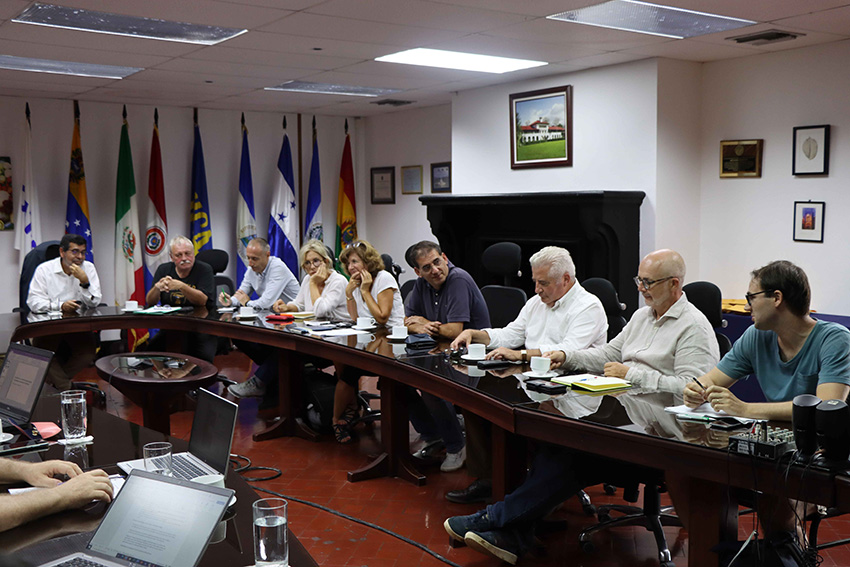 More information:
General Direction
CATIE
Written by::
Karla Salazar Leiva
Communicator
Information Technology and Communication
CATIE
(Visited 256 times, 1 visits today)