Costa Rica seeks to promote abaca fiber production and commercialization
Posted by

Categories

News

Date

17 May, 2022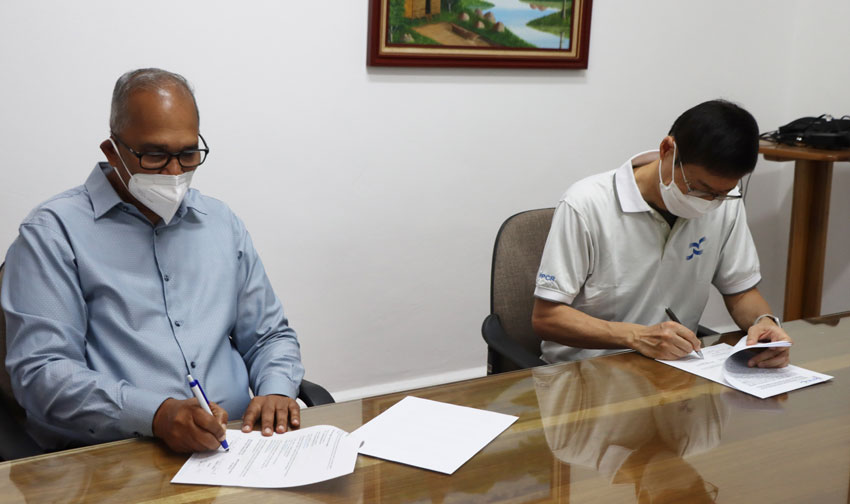 Nippon Paper and CATIE signed a framework cooperation agreement for this purpose.
May 17, 2022. The abaca (Musa textilisMusa textilis) is a herbaceous plant belonging to the musaceous family (banana and plantain), from which a fiber is extracted that is used in the production of textiles and paper. Because of its strength and durability, abaca textiles are increasingly making inroads in the industry and may become a sustainable and low-impact alternative for the planet.
CATIE (Tropical Agricultural Research and Higher Education Center) and NipponPaperPapylia Costa Rica Limitada signed a framework cooperation agreement in early May to join forces and support each other in research projects, training, technology transfer programs, production and marketing of abaca plants.
The agreement also contemplates actions related to the production, processing and marketing of abaca fiber, as well as the development of joint research to improve the productivity of abaca and its production, harvesting and post-harvest systems, in addition to developing efforts to link small and medium-sized agricultural producers in the production and marketing of abaca fiber.
The agreement was signed by Muhammad Ibrahim, Director General of CATIE, and Masayuki Yamamoto, President of NipponPaper, at CATIE's headquarters in Turrialba, Costa Rica.
After the signing, Yamamoto visited CATIE's La Lola farm together with Luis Diego Jiménez, in charge of the coordinator of Commercial Activities, where the first batch of abaca seeds was officially delivered and the joint research areas established within the farm were reviewed.
Nippon Paper Papylia Costa Rica Limitada is a company with an integral vision of sustainable development through technological solutions in the production of natural fibers, in terms of quality, productivity and contribution to sustainable development.
According to data from Costa Rica's Ministry of Agriculture and Livestock (MAG, its Spanish acronym), published in Ojo al Clima, the current yield of a cultivated hectare of abaca is 1,284 kilograms of dry fiber per year. By 2025, annual production is projected at 7,000 tons.
More information:
Carlos Araya
Director
Green Business and Alliances
CATIE
Written by:
Karla Salazar Leiva
Communications Officer
Information Technology and Communication
CATIE
(Visited 474 times, 1 visits today)