CATIE and SIDA share interests for joint cooperation
Posted by

Categories

News

Date

8 June, 2022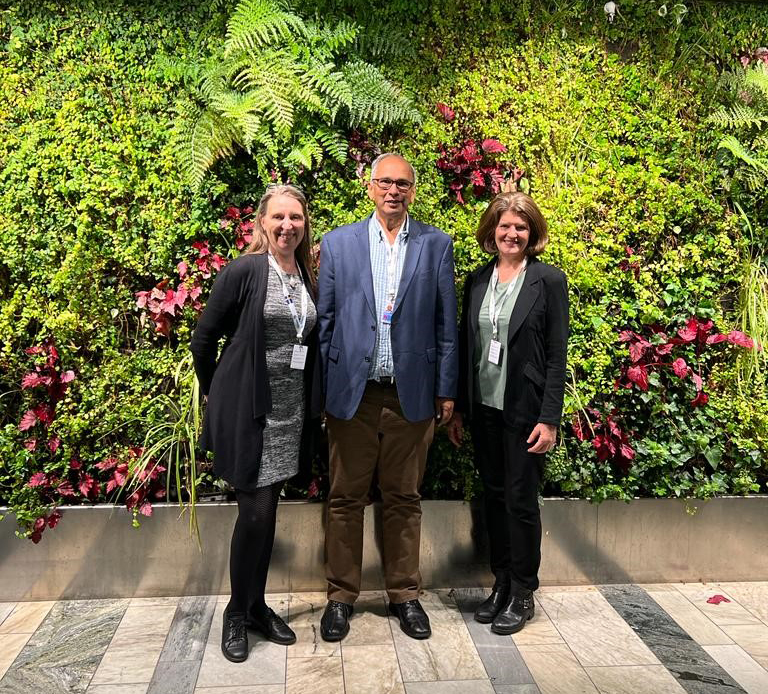 During the Stockholm+50 meetings, they exchanged priorities in addressing environmental and social problems in Latin America
June 8, 2022. On June 2-3, a crucial international meeting on the environment was held in Stockholm, Sweden, under the theme"Stockholm+50: a healthy planet for prosperity for all - our responsibility, our opportunity"; the high-level meeting followed months of consultations and discussions with individuals, communities, organizations and governments from around the world.
Within the framework of this event, Laura Scandurra, President of the Board of Directors of CATIE (Tropical Agricultural Research and Higher Education Center), and Muhammad Ibrahim, Director General of the Center, shared a space with representatives of the Swedish International Development Cooperation Agency (SIDA): Ulrika Ahmark and Lisa Fredriksson.
In this space, SIDA explained its regional priorities in Latin America and in the bilateral work with Cuba and Belize, with an emphasis on biodiversity, climate change and environment, with priority on gender.
For his part, the Director General of CATIE made a presentation on CATIE's work and research and development projects that have been implemented. SIDA representatives had positive comments on the holistic approach that the Center has been using to address issues related to climate change, biodiversity and food systems.
Finally, SIDA recommended that CATIE continue to dialogue with the SIDA office in Colombia and Bolivia in order to establish more fluid communication for joint work opportunities in Cuba.
More information:
General Direction
CATIE
Written by:
Karla Salazar Leiva
Communications Officer
Information Technology and Communication
CATIE
(Visited 163 times, 1 visits today)