Cuban Experimental Station Indio Hatuey and CATIE renewed their cooperation agreement
Posted by

Categories

News

Date

11 July, 2022
This in order to implement a joint research and development project in Cuban territory.
July 11, 2022. CATIE (Tropical Agricultural Research and Higher Education Center) and Cuba's Indio Hatuey Experimental Station renewed on June 30 their cooperation agreement for the implementation of a new joint project, to be developed over the next four years in the provinces of Pinar del Río and Cienfuegos, with financial support from Sweden, which will strengthen the agricultural bases in these Cuban territories.
The signing of the agreement took place in the José Martí Hall of the Cuban Embassy in Costa Rica, between Eduardo Somarriba, senior researcher at CATIE and responsible for the formulation of the new initiative with the Caribbean island; and Luis Hernández, director general of the Indio Hatuey experimental station of pastures and forages. Jorge Rodríguez, Cuba's ambassador to Costa Rica, also participated as a witness.
"The renewal of this agreement, which has been in force for nearly 15 years, is very important at this stage because it will serve as an institutional framework for the implementation of the new project in the provinces of Cienfuegos and Pinar del Río," said Somarriba.
Somarriba told Prensa Latina that the two institutions agree on many issues related to agricultural development, natural resource management and capacity building in these sectors.
"CATIE has maintained a close relationship with Cuba for more than 20 years, working closely with aspects such as animal production, agro-forestry and silvo-pastoral systems, and Cuba has been our natural partner," added Somarriba.
For his part, Hernández told Prensa Latina that his institution is attached to the University of Matanzas and the Ministry of Higher Education of Cuba and stressed that this framework agreement will allow for the establishment of work and cooperation links in the research areas in which both centers work.
In addition, Hernández explained that the agreement will make it possible to extend research to other strategic sectors for Cuba, such as governance and territorial development in the municipalities.
The agreement also established other bases such as academic and student exchange, scholarships offered by CATIE to Cuban professors, as well as for CATIE students to go to Cuba to learn about experiences in small-scale food production.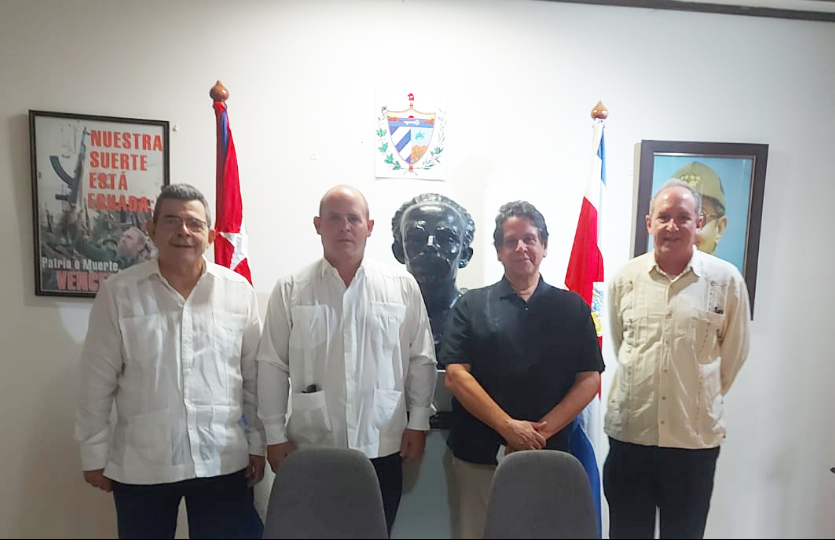 More information:
Eduardo Somarriba
Senior Researcher
CATIE
Written by:
Karla Salazar Leiva
Communications Officer
Information Technology and Communication
CATIE
(Visited 468 times, 1 visits today)