Capacity building, postgraduate scholarships and other possibilities for cooperation brought together CATIE and MAGA
Posted by

Categories

News

Date

4 August, 2022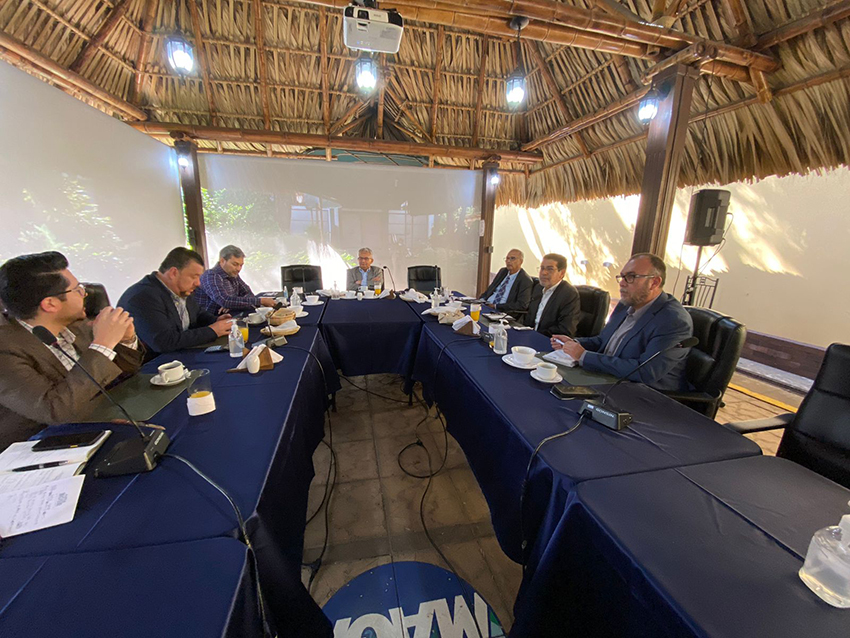 In accordance with Guatemala's needs, opportunities for joint support and cooperation between the two institutions were identified.
August 3, 2022. In order to update on the actions of CATIE (Tropical Agricultural Research and Higher Education Center) in Guatemala, the initiatives underway, and to seek opportunities for support and joint cooperation, Muhammad Ibrahim, Director General of the Center, met on August 3 with José Ángel López, Minister of Agriculture, Livestock and Food (MAGA, its Spanish acronym) of Guatemala.
They were accompanied by Vinicio Arreaga, Vice-Minister of Food and Nutritional Security; Rafael Oroxom and Pedro Julio Tejeda, advisors to the Ministerial Office; Juan Carlos Méndez, Deputy Director General of CATIE; and Julio López, CATIE's representative in Guatemala.
Among the possibilities for joint work, there was talk of managing scholarships for postgraduate studies by MAGA officials, as well as capacity building processes at various scales. In addition to cooperation on issues related to sustainable livestock, soil conservation, water and irrigation, water harvesting and watershed management.
Following this meeting, a strategy will be defined to develop training processes and open communication will continue to continuously report on the progress of the initiatives implemented by CATIE in the country.
More information:
Julio López
CATIE representative in Guatemala
Written by:
Zeidy Hidalgo
Strategic Communications Coordinator
(Visited 168 times, 1 visits today)