Latin American countries participated in workshop on monitoring and evaluation metrics for landscape restoration
Posted by

Categories

News

Date

31 October, 2022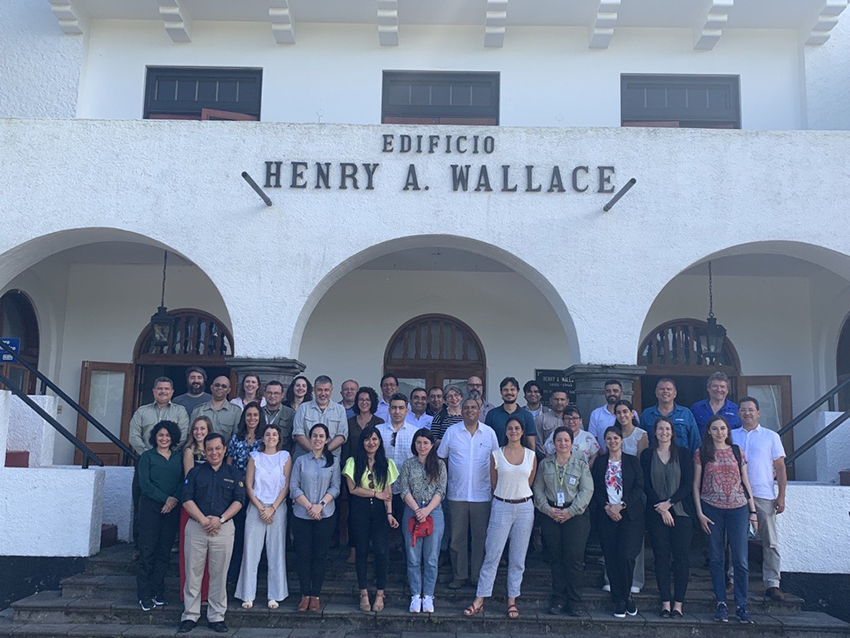 The workshop was organized by the 20x20 Initiative, led by WRI with technical support from CATIE.
October 31, 2022. The 46 participants from Guatemala, Chile, Brazil, Peru, El Salvador, Uruguay, Paraguay, Mexico, Colombia, the United States and Costa Rica who participated in a workshop organized by the 20x20 Initiative, led by the World Resources Institute (WRI), with the technical support of CATIE (Tropical Agricultural Research and Higher Education Center), spent a full week with working sessions on different topics related to World Resources Institute and a field tour to learn about restoration experiences.
The workshop was held from October 24 to 28, in Costa Rica, with the objective of promoting and strengthening efforts to effectively monitor ecological and landscape restoration processes in the region.
"We hope this event will lead to improved and more effective restoration monitoring systems in Latin America and the Caribbean. Degraded areas in forests represent an enormous opportunity to show how restoration advances the transformation of food systems and also allows countries to achieve their goal of reducing emissions," said Muhammad Ibrahim, director general of CATIE, in welcoming the participants to the workshop.
In addition, Ibrahim commented that CATIE, as a founding technical partner of the 20x20 Initiative, is increasingly committed to promoting restoration processes in Latin America and the Caribbean through its capabilities and various research, education and outreach activities.
René Zamora Cristales, coordinator of the 20x20 Initiative at WRI, indicated that monitoring the effectiveness and impacts of restoration policies is key to verify progress towards meeting the goals established in the Paris Agreement. He also pointed out the importance of monitoring the effect of policies on gender equity and their impact on local communities.
Róger Villalobos, CATIE researcher and workshop participant, commented that defining the monitoring and evaluation metrics to be used for the region's restoration processes is of utmost importance in order to have accurate information for decision makers and donors.
Deisy Gill, representative of the National Forestry Institute of Paraguay, said that the workshop was an opportunity to learn and transfer lessons learned, which will provide valuable inputs for the construction of Paraguay's national forest restoration plan, as well as to identify ways to plan efficiently, incorporating the tools presented during the workshop.
Ibrahim concluded that following the exchange at the workshop, it is hoped that an efficient and effective restoration process will be developed for the benefit of the populations of the countries of the region, particularly those most vulnerable to climate change.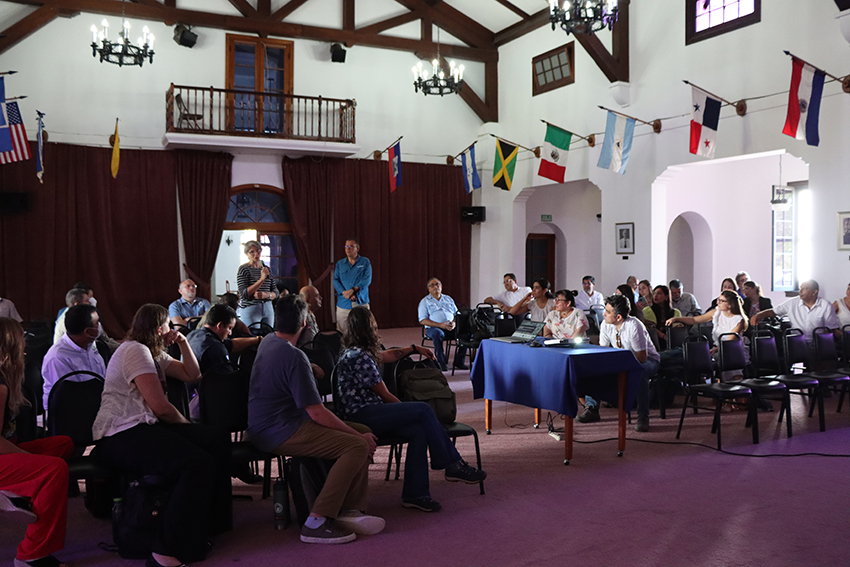 More information:
Róger Villalobos
Researcher
Climate Action Unit
Written by:
Karla Salazar Leiva
Communications Officer
Information Technology and Communication
CATIE
(Visited 301 times, 1 visits today)