AstraZeneca y CATIE sembraron 1 000 árboles en Turrialba, Costa Rica
Posted by

Categories

News

Date

4 November, 2022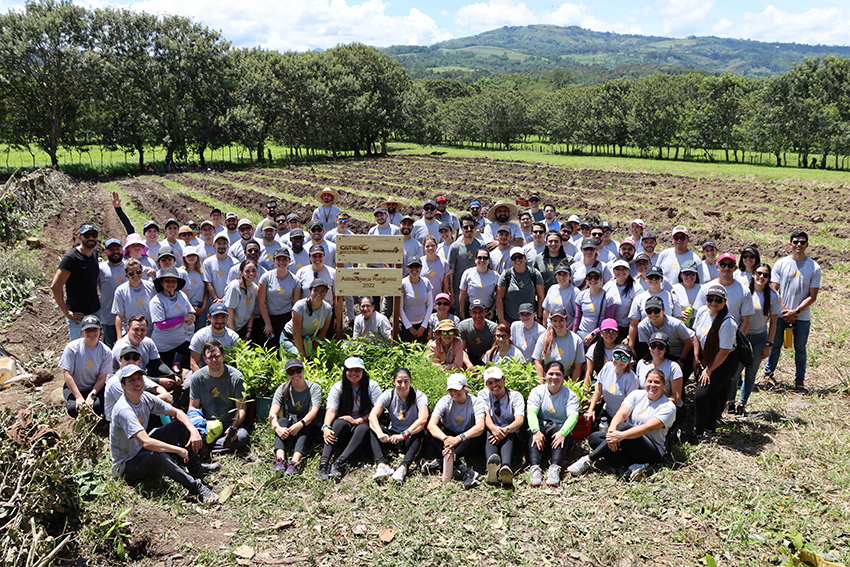 These trees will form a forest plantation that will serve as a connecting wooded space and biological corridor for species such as birds, butterflies and bats.
November 3, 2022. The Rainforest AstraZeneca initiative and CATIE (Tropical Agricultural Research and Higher Education Center) have joined forces to establish a forest plantation of 1,000 trees in a specific area of the Center's commercial farm, in order to create a space for restoration and the connection between humans and nature, very close to where the new hospital in Turrialba, CATIE's home canton in Costa Rica, was built.
To establish this future forest, more than 100 AstraZeneca employees got down to work and planted the trees, accompanied by Reinhold Grobner, AstraZeneca's Director of Global Financial Services, and under the technical guidance of CATIE forestry engineer Luis Diego Jiménez.
The planting took place during the morning of October 21 and three native species were established, commonly known as Chancho Blanco, Almendro and Manú; species that are being threatened in other parts of the country and that serve as food and transit for birds, butterflies, bees and bats.
Jiménez explained that the site where the planting took place had been used for more than 60 years for cattle raising, so the initiative is part of a restoration project at the institution's commercial farm.
At CATIE we are following a process of restoration with a landscape approach, we have taken our farm to create small demonstration modules of how we can integrate tree cover throughout the landscape. We are in the decade of ecosystem restoration and one of the tools we have to restore is to establish trees in suitable spaces with the right species. What we are doing today are practices for adapting to climate change," said Jiménez.
For his part, Grobner pointed out that this type of action is important for the future and the new generations in many ways. For example, he commented that it is nice to connect with the ecosystem, to support the connectivity of the biological corridor and that the patients of the new hospital can have a natural environment nearby.
"I think it is a very nice initiative on the part of the company; to give us the space to come here and share this experience with the rest of our colleagues. We work very directly with doctors all the time, trying to ensure that more and more patients benefit, but part of being global is not only thinking about the patient, but also about the well-being of the country, about biodiversity. It is very nice for us to know that we can come here and make this type of initiative a reality," said Andrea Camacho, an AstraZeneca employee, after participating in the planting.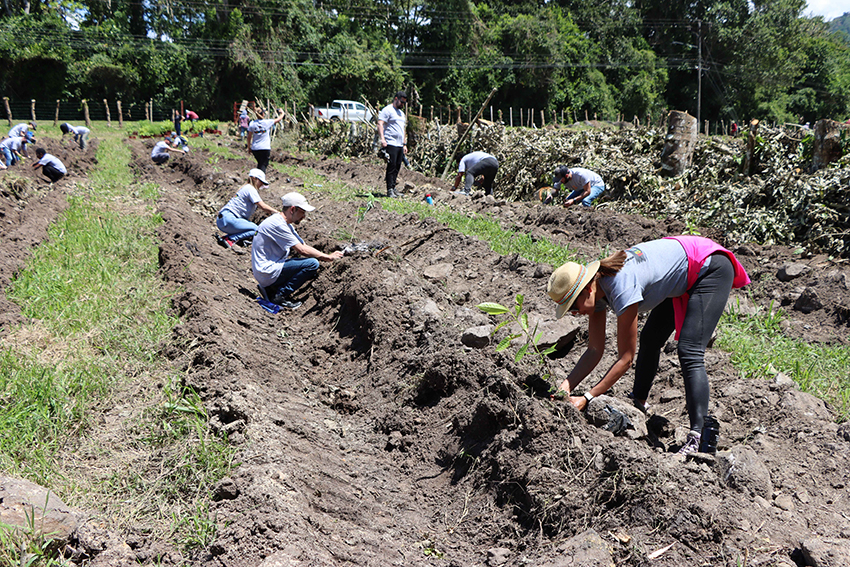 More information:
Carlos Araya
Director
Green Business Development, Resource Mobilization and Strategic Alliances Office
carlos.araya@catie.ac.cr
(Visited 164 times, 1 visits today)