Swedish Minister of Climate and Environment, together with high-level delegation, toured CATIE
Posted by

Categories

News

Date

9 May, 2023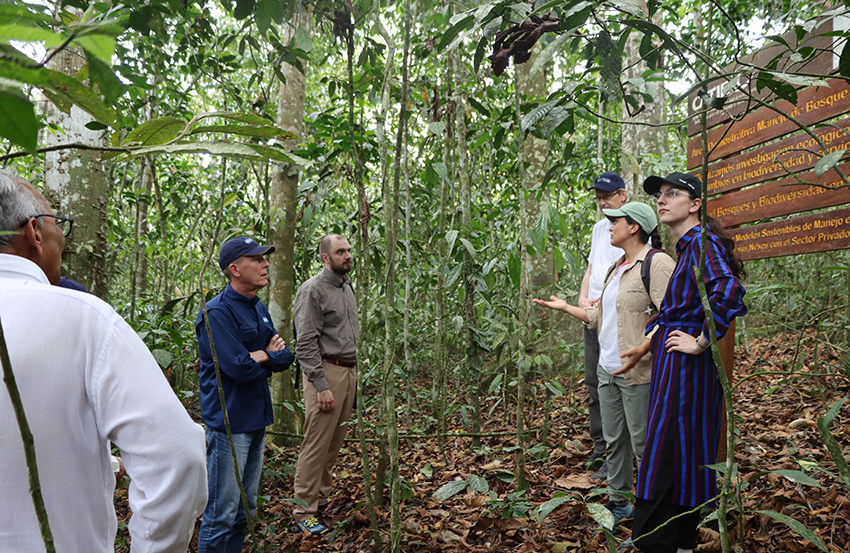 Minister Romina Pourmokhtari was pleased with the Center's work to promote Inclusive Green Development in Central America and the Caribbean.
May 9, 2023. As part of its 50th anniversary, CATIE (Tropical Agricultural Research and Higher Education Center) received Romina Pourmokhtari, Minister of Climate and Environment of Sweden, at its headquarters in Costa Rica on May 6, accompanied by Hans Magnusson, Swedish Ambassador to Guatemala, and members of a high-level Swedish delegation.
Muhammad Ibrahim, Director General of CATIE, welcomed them, along with other members of the Center such as Carlos Araya, Director of Green Business Development, Resource Mobilization and Strategic Alliances; Leida Mercado, Director of Research for Inclusive Green Development; and researchers from the Livestock and Environmental Management; Forests and Biodiversity in Productive Landscapes; and Agroforestry and Coffee and Cocoa Genetic Improvement units.
The visit began in the CATIE Ex-Directors Room, where Ibrahim and Mercado made a presentation in which they were shown the institution's activities, its Graduate School, its research topics and highlighted the actions that are developed within the framework of cooperation between Sweden and CATIE. For example, the project Scaling adaptation solutions for resilience and migration reduction in the Central American Dry Corridor, known as ESCALAR, and the CIENPINOS project: Municipal climate governance and sustainable agro-forestry food production with low emissions and adapted to climate change in Cienfuegos and Pinar del Río, Cuba; both funded by the Swedish Agency for Development Cooperation (SIDA).
The visit then extended to the field, where they toured the International Cocoa Collection, a secondary forest restoration trial, a silvo-pastoral system for low-carbon livestock, a long-term trial of agro--forestry systems with coffee, and CATIE's Forest Seed Bank. At each station, the Minister, the Ambassador and his delegation had the opportunity to learn from CATIE experts about the different research being carried out to promote Inclusive Green Development and its main results and impacts.
"It was very interesting to see the work that CATIE does, not only in Costa Rica, but also in the whole Latin American region. Sweden has always been interested in investing in ideas that can develop sustainability in different parts of the world. We are looking to increase cooperation with actors like CATIE," commented Minister Pourmokhtari.
Finally, Ibrahim expressed his deep gratitude to the people of Sweden for the valuable support they have given CATIE for more than 40 years to promote sustainable development and conservation of natural resources in Central America and the Caribbean, benefiting hundreds of communities.
---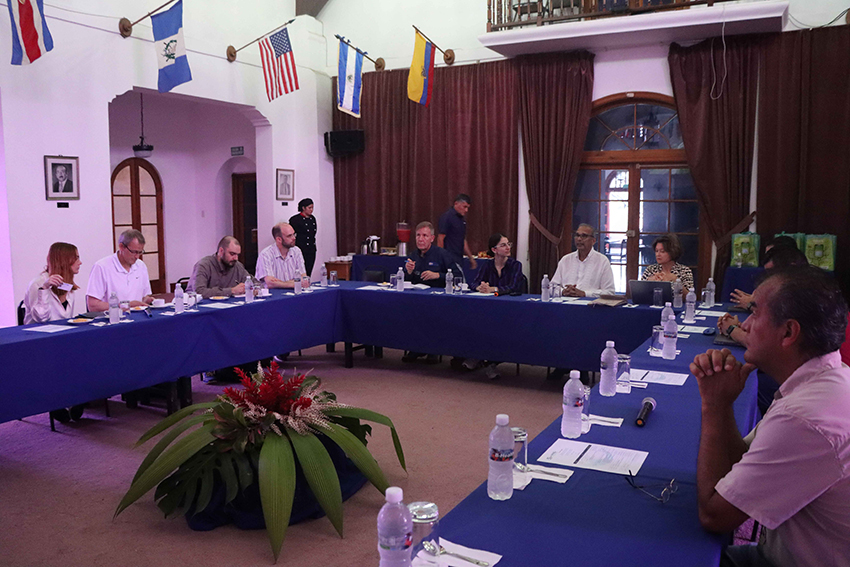 More information:
Carlos Araya
Director
Green Business Development, Resource Mobilization and Strategic PartnershipsCATIE
CATIE
Written by:
Karla Salazar Leiva
Communications Officer
Information Technology and Communication
CATIE
(Visited 194 times, 1 visits today)