Canadian Ambassador to Costa Rica Visits CATIE to Strengthen Cooperation Projects
Posted by

Categories

News

Date

23 August, 2023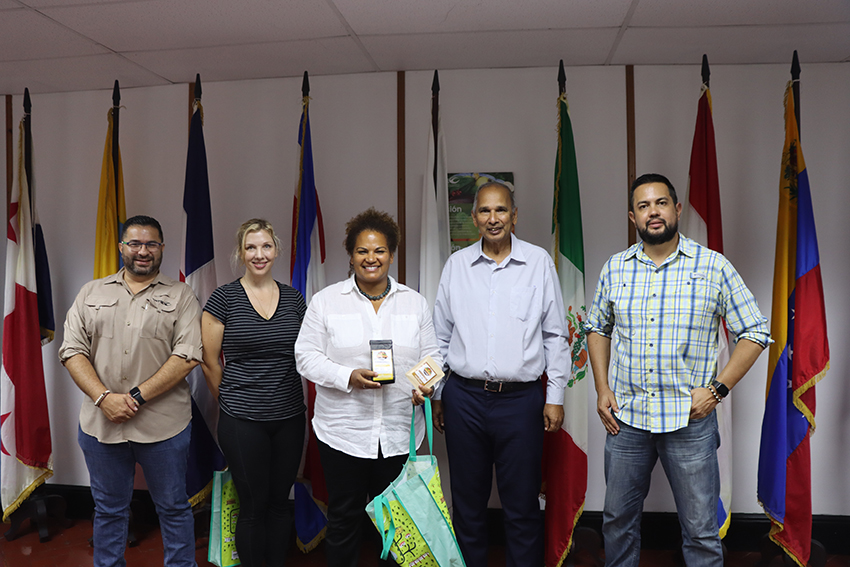 Ambassador seeks to explore and expand ties with the country, extending them to the Central American context
August 22, 2023. In a significant step towards consolidating cooperation between Canada and CATIE (Tropical Agricultural Research and Higher Education Center), Elizabeth Williams, the Canadian Ambassador to Costa Rica, made a crucial visit this Tuesday.
CATIE, which has been collaborating with Canadian cooperation agencies for several years, has become a focal point in the region for projects addressing critical challenges such as climate change, regenerative agricultural production, and ecological restoration.
Muhammad Ibrahim, Director General of CATIE, welcomed the ambassador, reiterating that the institution's priorities include strengthening relations with Canada and with public and private institutions interested in investing in sustainable development and in each of the projects being developed in the region.
"It's a great opportunity to strengthen ties with Canada. We are pleased to welcome you just as we celebrate our 50th anniversary, as many dignitaries have visited us, and you are now also part of our anniversary. It's an excellent time to continue building channels of cooperation," said Ibrahim.
Carlos Araya, Director of the Division of Strategic Alliances and Green Businesses, commented at the start of the visit that one of the most prominent and relevant projects is the restoration program, which has gained importance due to the wide range of scholarships offered. Students from different countries in Central America are sponsored by the Government of Canada as part of the forest program. "These students not only have the opportunity to enrich their knowledge but also to contribute directly to ecosystem restoration in the region, generating valuable information and theses on restoration projects," he noted.
Elizabeth Williams expressed her excitement about her first visit to CATIE and thanked the Director General for carefully showing her the institution's work in its various focus areas. "Canada has many ties with CATIE at the institutional level and through government programs, so it's a wonderful opportunity to learn about everything they do and explore the possibilities of expanding collaborations," said the ambassador.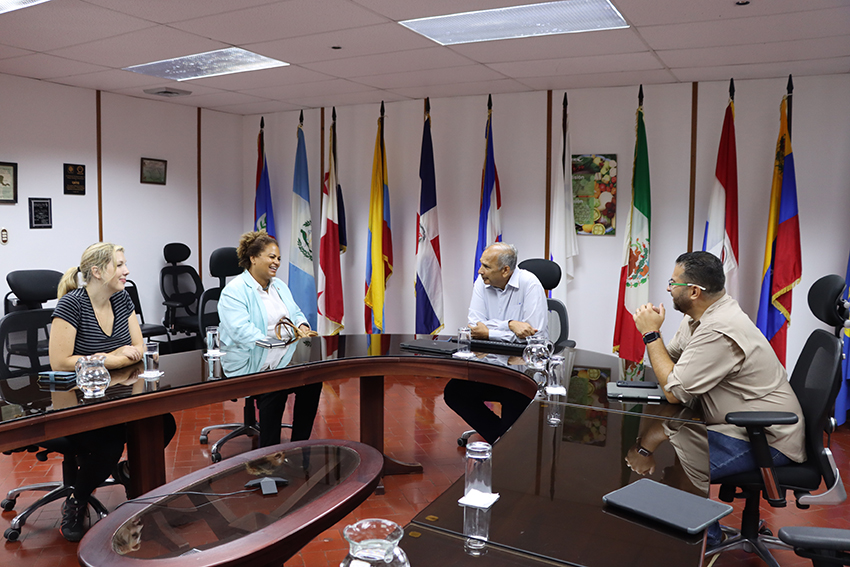 Tour
Luis Diego Jiménez, Assistant to the Director General of CATIE, accompanied the diplomat to the magnetic reactor area, as well as the Advanced Center for Applied Research. Williams was also accompanied by Dana Cryderman, responsible for political relations at the Embassy of Canada.
At the Advanced Center for Applied Research (CAIA), they were welcomed by the team consisting of Martín Pinto, Scientific Director; María Faria, Director of Environmental Management and Impact; and Jesús Faria, Director of Operations.
Since 2022, an alliance has been forged between CATIE and CAIA with the purpose of carrying out initiatives focused on generating green forage, spirulina, hydronuclei, and ecological restoration.
They then visited the goat module and finally the Leather Reuse Program, which is a partnership between CATIE and Southwest Airlines and their global sustainability initiative "Repurpose with Purpose." Here, they had the opportunity to interact with the beneficiary women who shared their life stories.
Expectations
The primary purpose of the ambassador's visit is to explore and expand cooperation between Canada and CATIE in the context of Central America. Her previous experience at Global Affairs Canada, especially in the area of gender, has provided her with a valuable network of contacts. This network has become an essential tool for facilitating connections with Canadian agencies, allowing CATIE to establish strategic alliances not only with relevant agencies in Canada but also with other important entities in the region.
One of the most promising aspects of this cooperation is collaboration with Canadian universities such as the University of Waterloo, the University of Alberta, and the University of Toronto, which have been working with CATIE thanks to the support of the Canadian Embassy. These academic partnerships will not only strengthen CATIE's research and training capacity but also enhance the generation and application of innovative solutions to local and regional challenges.
Global Affairs Canada, Agriculture Canada, and Enercan are among the most influential actors in terms of collaboration. Their contributions have been instrumental in driving projects in critical areas such as climate change and restoration, and their continued commitment is essential for the success of joint initiatives between Canada and CATIE.
The ambassador's visit underscores the commitment of both parties to further strengthen ties and move towards sustainable and effective solutions for the environmental and agricultural challenges facing Central America. As cooperation intensifies and expands, new possibilities are opening up to create a lasting positive impact in the region and the world at large.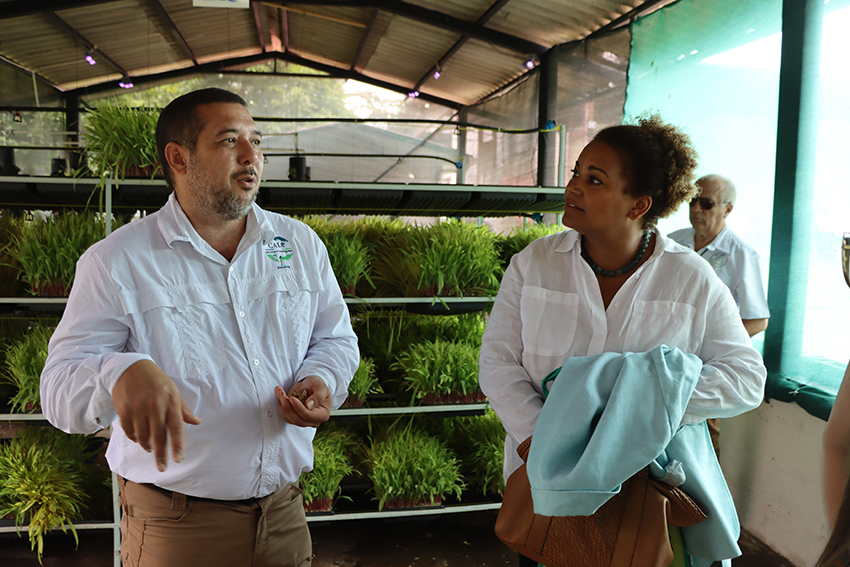 (Visited 188 times, 1 visits today)