Defining Chocolate
Posted by

Categories

News

Date

24 May, 2022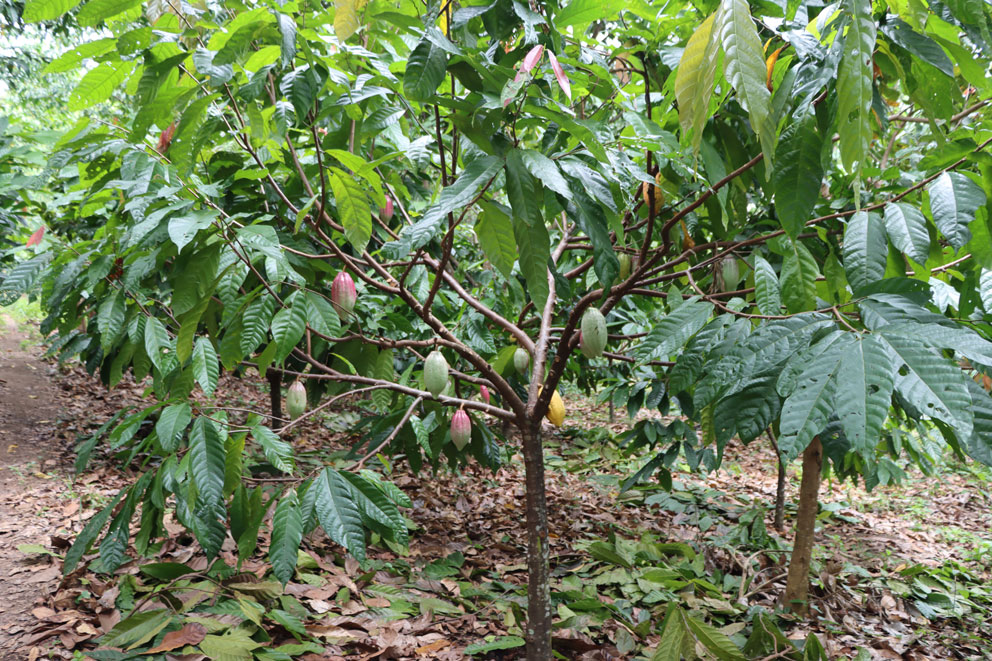 Crowd-sourced chocolate glossary live; all are invited to contribute.
May 24, 2022. A crowd-sourced Chocolate Glossary of terms announced by the Fine Chocolate Industry Association addresses industry confusion by establishing a common language around all aspects of chocolate.
This is no small task. The fine chocolate ecosystem is global and encompasses many languages and cultures from around the world. It's time that's understood, embraced and defined.
FCIA Member Survey Indicates Need
FCIA conducted a member survey in 2022 that indicated a need for a Wikipedia-style, online glossary of industry terms considering both semantic, scientific and geographic differences in language used by the fine chocolate industry and consumers.
"In order to differentiate fine chocolate from the bulk market, it's important to discuss and define terms like traceability and sustainability," says Kate Cavallin, who chairs the FCIA Value Chain committee and is the Business Operations Manager for Cacao Latitudes. "The Chocolate Glossary will be an important evaluation tool for collaborating and growing the fine chocolate industry."
Welcome To The Chocolate Glossary
Based on the survey findings, FCIA has launched a Glossary of Fine Chocolate Terms, a.k.a. the Chocolate Glossary, a publicly accessible research tool.
This innovative, knowledge-sharing tool is helpful for people at all levels of chocolate knowledge and welcomes input from stakeholders throughout the value chain.
Definitions will be authored by invited experts (FCIA members and non-members), and are required to: 1) use language accessible to a non-expert; 2) include a reference list of credible sources; 3) include an example specific to cocoa/chocolate if the term is not specific to the industry, i.e. "fair trade".
It's open source, collaborative and everyone's invited to contribute. Entries will be subject to ongoing review and revision by FCIA members and external experts.
Cocoa Ecosystem Webinar
Want more info? Watch FCIA's most recent webinar, Cocoa Ecosystem Report: The Common Language of Fine Chocolate..
The webinar features an all-star fine chocolate industry panel: Albert Chau (co-founder of Fifth Dimension Chocolates), Alysha Kropf (partner at Ecole Chocolat Professional School of Chocolate Arts), Eduardo Somarriba (professor of agroforestry at CATIE, Costa Rica), Kojo Hayford (publisher/editor of the Cocoa Post in Accra, Ghana, and founder of the Ghana Cocoa Awards), and Monica Rogan (co-founder and chocolate maker at Goodnow Farms Chocolate).
"If we don't come through as an industry, we're not going to be included in that conversation as cacao farmers, chocolate makers and chocolatiers," says Rogan. "There are so many stakeholders in the FCIA and in fine chocolate with so much passion and connection to the industry that our ability to work together to shape the conversation is a tremendous asset for professionals and the public."
For instance, chocolate makers craft chocolate from cacao beans; chocolatiers use it to create something beautiful, unique and delicious. Some define cacao as the tree and seeds pre-fermentation, at which point they become cocoa. Others disagree. In short, words matter, and a standard lexicon that fosters clear communication is a valuable tool needed for the overall chocolate-consuming market. This will leave the fine chocolate industry free to increase its market share.
Partner In Chocolate
The Glossary of Fine Chocolate Terms was made possible, in part, due to support from our sponsor, the TSIRO Alliance, in collaboration with a group of international companies working in cacao and spices joining forces to help some of Madagascar's critical environmental and economic problems.
More information/written by:
Lara Fauver
Executive Assistant
(Visited 117 times, 1 visits today)