CATIE hosts University of Texas Rio Grande Valley for student exchange program
Posted by

Categories

News

Date

5 July, 2022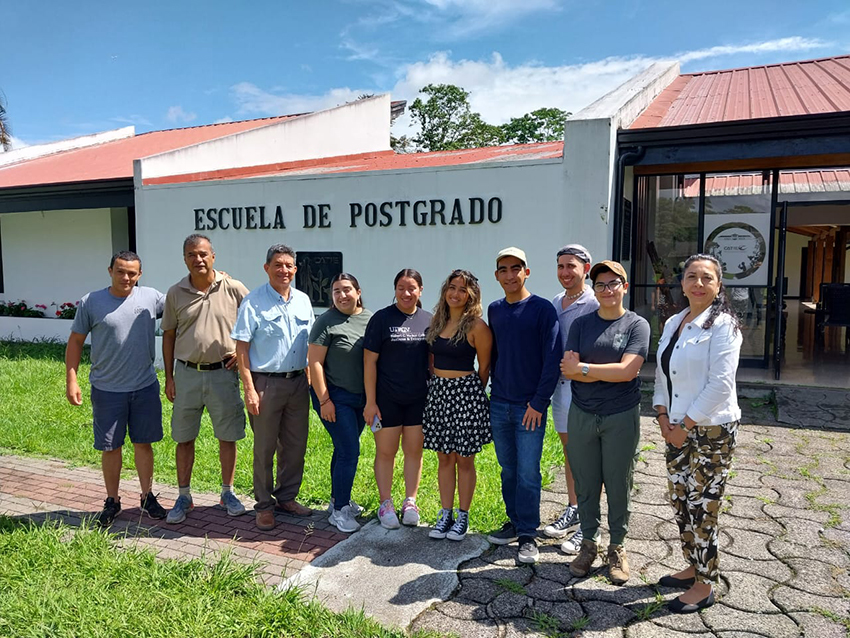 The partnership proposes to initiate an exchange study program between the two universities for students interested in agroecology, business and tourism.
July 5, 2022. The Graduate School of CATIE (Tropical Agricultural Research and Higher Education Center) received, for the first time, the visit of the University of Texas Rio Grande Valley (UTRGV, its Spanish acronym) with the objective of bringing the two universities together and initiating a study abroad program for students of agro-ecology, business and tourism.
Through the identification of several opportunities for joint collaboration between the two centers of study, the first visit of students from the UTRGV's Society and Business course to the CATIE campus, accompanied by their professor Maria Leonard, was made official last June.
For this particular course, the students were particularly interested in learning about CATIE's actions to support community development and how the Center manages to incorporate the principles of sustainability in the actions carried out by its different research units.
The visit included a tour of the various projects supported by CATIE at its livestock farm, international coffee and cocoa collections, and the Botanical Garden, among others.
"First of all, I would like to thank Dr. Eliécer Vargas for the incredible experience we had during our travel abroad program at CATIE University (...) The impact of our trip on their perspective on sustainability in business practices was truly a life-changing experience," said Leonard.
During 2019, Eliécer Vargas, academic coordinator of the International Master's Degree in Sustainable Tourism, held meetings and visits with the UTRGV with the purpose of making this program possible, however, due to the Covid-19 pandemic, it was not until 2022 that the program was implemented.
Currently, both universities hope that this program will continue to develop and that CATIE students will be able to travel to the UTRGV campus to exchange knowledge and practices in the same areas of study, which are of great relevance to the region.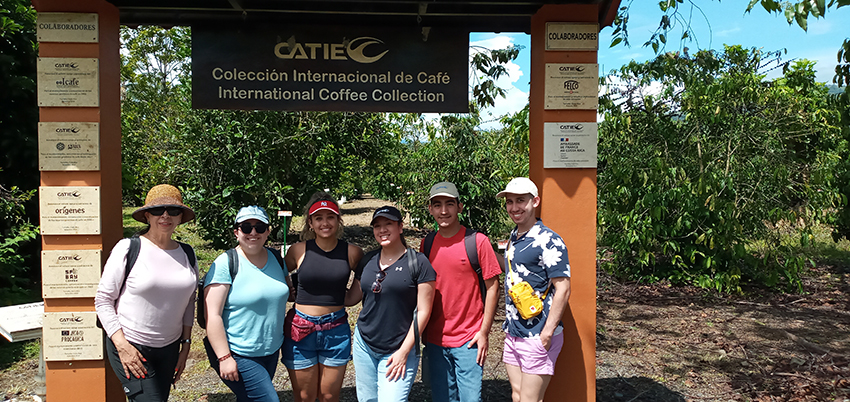 More information:
Eliécer Vargas

Academic Coordinator of the International Master's

Degree in Sustainable Tourism

evargas@catie.ac.cr
Written by:
Dannia Gamboa Solís
Communications Assistant
Information Technology and Communication
(Visited 259 times, 1 visits today)