85 young men and women of Panama will have the opportunity to study at CATIE
Posted by

Categories

News

Date

21 September, 2022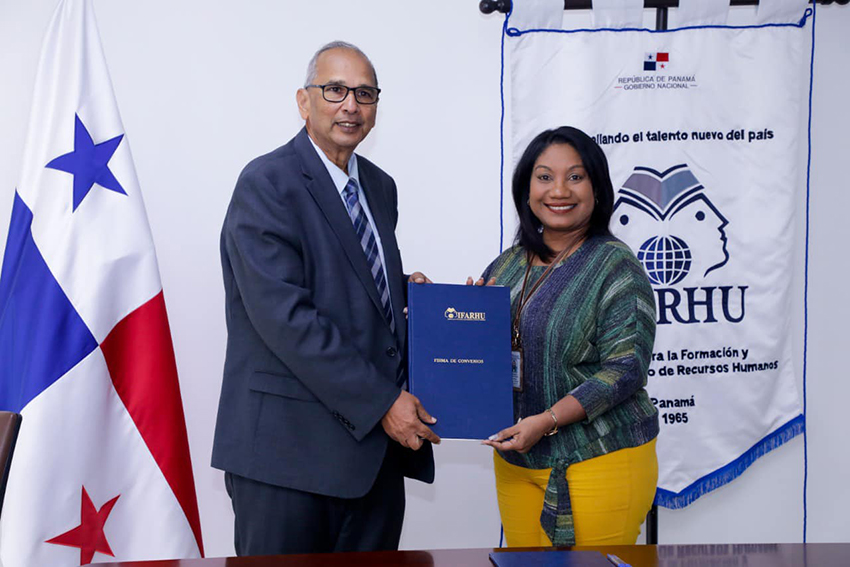 They will be able to study virtually and in person in Costa Rica through scholarships and academic credits.
September 21, 2022. Under a new agreement between CATIE (Tropical Agricultural Research and Higher Education Center) and the Institute for the Training and Development of Human Resources of Panama (IFARHU), Panamanians will have the opportunity to study master's degrees and diplomas in Costa Rica.
The agreement, signed by CATIE's director general, Muhammad Ibrahim, accompanied by Roberto Quiroz, director of the Center's Education Division, and in the presence of IFARHU's general secretary, Ileana Molo, who represented IFARHU's director general, Bernardo Meneses, will last for five years from 2023 to 2027. It will award up to 17 scholarships annually to students from Panama.
The modalities contemplated in the agreement include on-site, virtual, bimodal and diploma courses, the latter offering credits to continue with specialties and master's degrees in accordance with the educational alternatives that CATIE implements, such as agroforestry and sustainable agriculture, watershed management, forests and biodiversity, economics and climate change, agribusiness and sustainable tourism.
Molo said that this alliance between the two institutions is a great opportunity for the young people of Panama to specialize in a highly recognized university such as CATIE. For his part, Ibrahim stressed that CATIE is continuously working on strategies to achieve Inclusive Green Development in the face of the new challenges presented by agriculture and the environment.
"In Panama there are many CATIE graduates who are working in key institutions in the country such as the Agricultural Research Institute of Panama (IDAP), the Ministry of Environment, the Ministry of Agricultural Development, the Panama Canal Authority, among others. We hope that within the framework of this agreement we will be able to continue preparing and strengthening the capacities that the country needs. We also hope to strengthen cooperation between CATIE and IFARHU," said Ibrahim.
CATIE's representative in Panama, Elvin Britton, also participated in the signing ceremony, emphasizing the importance of the gender perspective in this agreement as part of the Center's commitments, as well as the opportunities that will be provided according to the updates that many professionals demand in the country.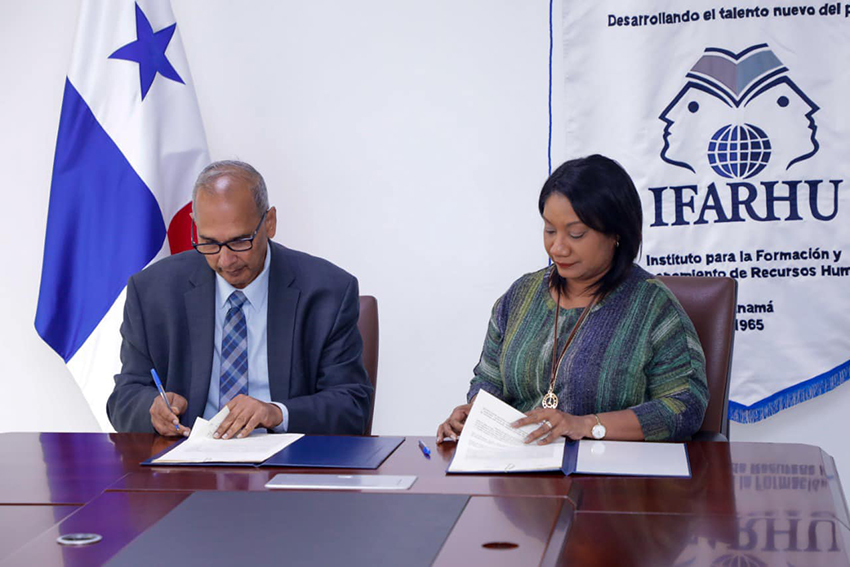 More information:
Elvin Britton
CATIE representative in Panama
(Visited 249 times, 2 visits today)