CATIE's Board of Directors meets to set the roadmap for the 2023-2024 period
Posted by

Categories

News

Date

23 September, 2022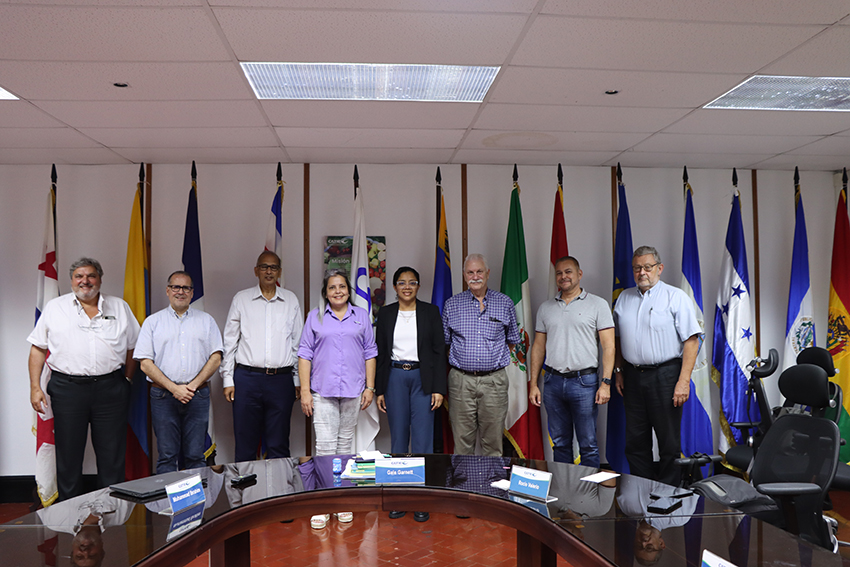 The purpose of the visit was to follow up on current projects of the institution, in addition to the implementation of new strategies to strengthen its three pillars: education, research and outreach.
September 23, 2022. The 63rd meeting of the Board of Directors of CATIE (Tropical Agricultural Research and Higher Education Center) was held this September to establish and agree on strategies for strengthening the institution, as well as the appointment of Gale Miller-Garnett as the new president of the Board of Directors and James French as vice-president.
For more than 20 years, Miller-Garnett has worked in the public and private sector in Belize and internationally, and in 2021 she was appointed as Belize's first Honorary Consul to Guyana. French is a specialist in agricultural economics and has extensive experience in administration, teaching and supervision of programs related to food security, natural resources, agricultural sciences, among others.
In the presence of the council authorities, the institution's 2023-2024 biennial plan was presented, in which key points were pointed out for the consolidation of the work developed by CATIE, such as the negotiation of student scholarships, moderation of digital services as support and innovation of virtual education, as well as the focus of research in strategic territories such as the dry corridor, Petén in Guatemala, the Amazon basin and the Reventazón river basin in Turrialba.
The proposal to continue with a competitive research fund to strengthen scientific projects, strategies for scaling up sustainable and low-carbon livestock systems, as well as water harvesting systems in the region was also presented as part of key work to scale up ecosystem-based measures that contribute to the countries' Sustainable Development Goals and their resilience.
In the meetings held, CATIE's Director General, Muhammad Ibrahim, was also congratulated for the presentation of the annual report in which he reflected significant progress in the three pillars of the institution's work: education, research for Inclusive Green Development and outreach.
Finally, the board agreed on a roadmap for the selection and hiring of CATIE's new director general, as the current appointment will expire in February 2024.
More information:
Muhammad Ibrahim
Director general of CATIE
(Visited 535 times, 1 visits today)