Costa Rica and France: great allies in science and the promotion of sustainable value chains
Posted by

Categories

News

Date

30 January, 2023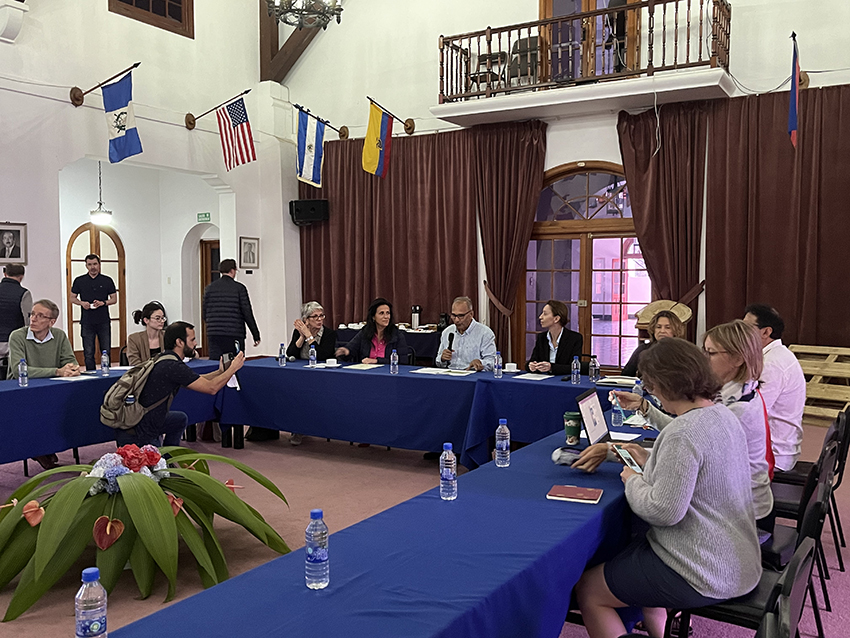 Both countries have a cooperative relationship that is materialized in the research and development work carried out by CIRAD and CATIE.
January 30, 2023. As part of its official visit to Costa Rica, CATIE (Tropical Agricultural Research and Higher Education Center) received the French Secretary of State, Chrysoula Zacharopoulou, and the French Ambassador to Costa Rica, Alexandra Bellayer-Roille, at its headquarters in Turrialba on January 27.
Muhammad Ibrahim, Director General of CATIE, welcomed them in the Hall of Former Directors, where he was accompanied by: Leida Mercado, Director of Research for Green and Inclusive Development; Alejandra Martínez, Coordinator of the Unit of Forests and Biodiversity in Productive Landscapes; Rolando Cerda, Coordinator of the Unit of Agroforestry and Genetic Improvement of Coffee and Cocoa; and Carlos Araya, Director of Green Business Development, Resource Mobilization and Strategic Alliances. Two researchers from the Center for International Cooperation in Agronomic Research for Development (CIRAD) were also present, representing the group of researchers from that French center currently working at CATIE.
Secretary Zacharopoulou and Ambassador Bellayer-Roille learned about CATIE's research activities, with emphasis on forests, biodiversity and agroforestry. Catherine Abadie, CIRAD researcher at CATIE, showed them the main projects currently being carried out within the framework of the Scientific Cooperation Platform (PCP) Agroforestry Systems with Perennial Crops.
"In these 50 years we have had cooperation with France for more than 40 years, working in different areas of rural development, genetic improvement of coffee and cocoa, as well as issues of environmental economics and related to providing solutions for inclusive green development. We are very grateful to all the people of France," said Ibrahim.
As part of the visit, they also toured a stand with different types of timber, as well as a sector of CATIE's commercial farm that has a secondary forest from which timber is extracted, applying sustainable forest management. There, Luis Diego Jiménez, coordinator of the Center's Forest Seed Bank, explained to them about sustainable timber harvesting in Costa Rica, a topic of interest to the delegation since France will soon be participating in the One Forest Summit. One Forest Summit.
"I know the importance of cooperation between our countries and I believe that science has no borders. I would like to congratulate CATIE for its research activities, because they are investigations that change people's lives. I am very happy to see my compatriots here and to share these experiences with you," said Secretary Zacharopoulou.
The French delegation was composed of 11 people, seven from the Secretary of State and four from the French Embassy in Costa Rica.
More information:
Carlos Araya
Director
Green Business Development, Resource Mobilization and Strategic PartnershipsCATIE
CATIE
Written by:
Karla Salazar Leiva
Communications Officer
Information Technology and Communication
CATIE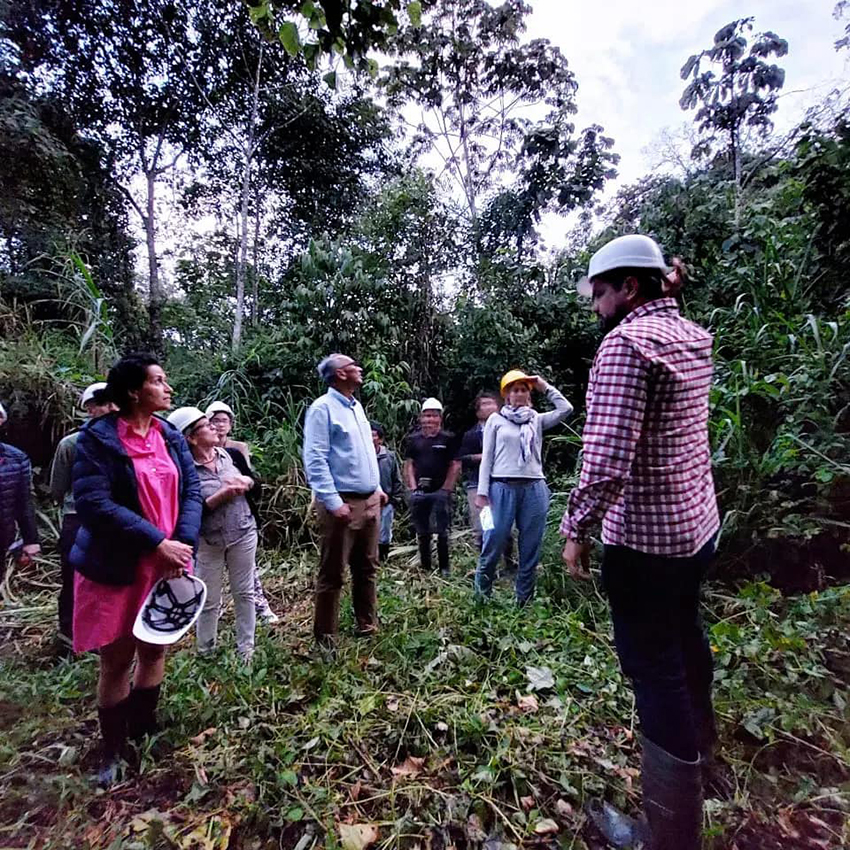 (Visited 364 times, 1 visits today)