US Forest Service and CATIE's Forest Seed Bank collaborate to strengthen capacities in the region
Posted by

Categories

News

Date

17 March, 2023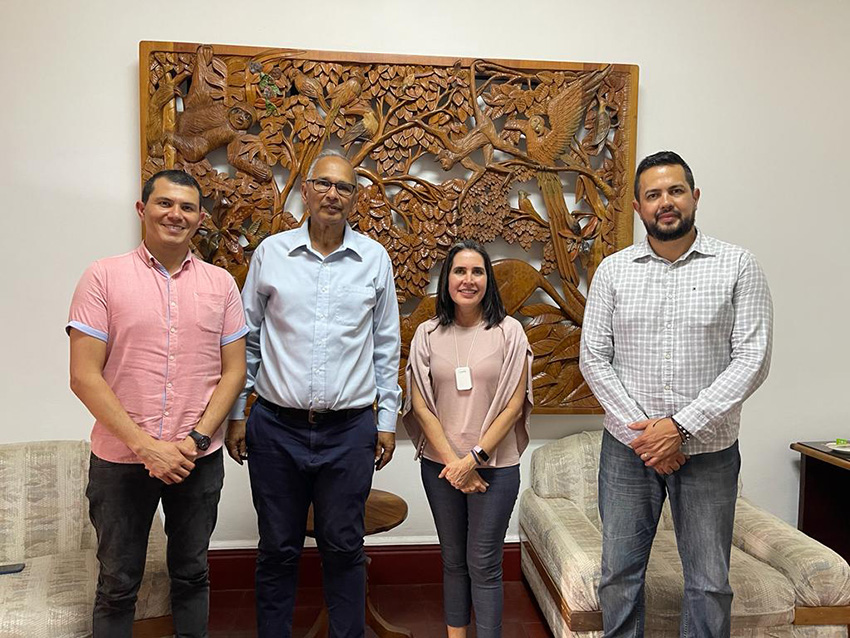 Coordinator of the US Forest Service Program in Central America visited CATIE
March 16, 2023. The Forest Seed Bank (BSF) of CATIE (Tropical Agricultural Research and Higher Education Center) contributes to the exchange and research of forest seeds in the Latin American region. In this regard, the BSF established an alliance with the US Forest Service International Programs.
Within the framework of this alliance, on March 15, Muhammad Ibrahim, Director General of CATIE, and Luis Diego Jiménez, head of the BSF, met with María Antonieta Rivas, coordinator of the US Forest Service's Regional Program to Combat Illegal Logging in Central America, and Allan Mata, specialist in Scientific Affairs at the US Embassy in Costa Rica, to Costa Rica. cooperation actions to strengthen forest seed banks in Central America and the Dominican Republic.
CATIE is currently implementing training activities and developing tools to improve the technical and administrative capacities of forest seed banks so that they can provide the quantity and quality of seed required for restoration projects in Latin America and the Caribbean.
"This cooperation will strengthen the network of forest seed banks in the region and train community forestry nurseries with the tools and knowledge to respond to the demand for trees of priority species for restoration projects in each country," said Jiménez.
This is expected to be the first of other cooperative actions that may be developed between the two entities in the near future.
CATIE's BSF supplies high quality seeds not only regionally, but worldwide. Seeds are distributed annually to more than 20 countries and technical advice is provided for proper seed management, nursery production and plantation establishment.
More information:
Luis Diego Jiménez
Head of
Forest Seed Bank
CATIE
Written by:
Karla Salazar Leiva
Communications Officer
Information Technology and Communication
CATIE
(Visited 192 times, 1 visits today)