CATIE joins Global Mangrove Alliance to strengthen mangrove protection and conservation worldwide
Posted by

Categories

News

Date

17 May, 2023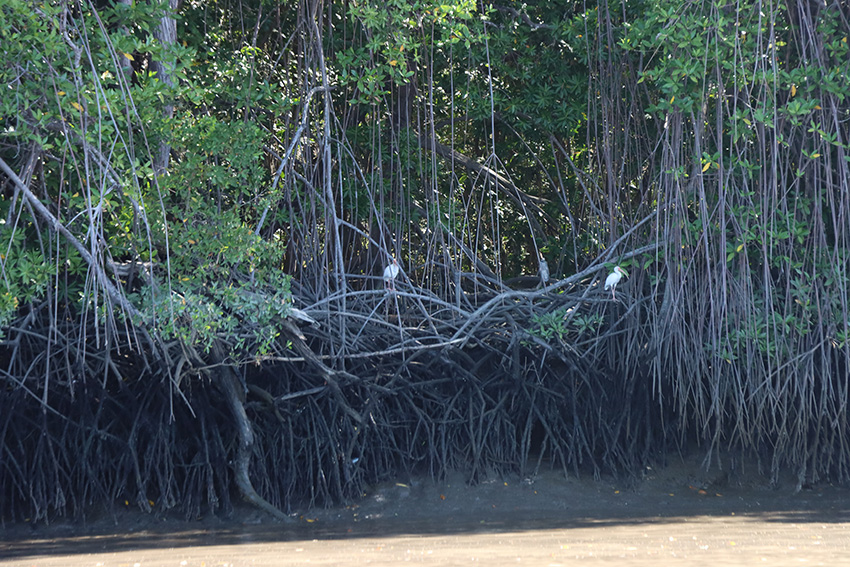 Protecting mangroves conserves biodiversity but is also an imperative for the sustainability and survival of the planet
May 17, 2023. CATIE (Tropical Agricultural Research and Higher Education Center) is now part of the Global Mangrove Alliance (GMA). This international alliance, committed to the protection and restoration of mangrove ecosystems, is strengthened by the participation of CATIE, a leader in research and conservation of tropical ecosystems.
Joining the GMA represents an important step for CATIE in its commitment to mangrove conservation. As a member of this alliance, CATIE will strive to share and enhance its vast knowledge in mangrove research and management, as well as to foster cooperation among member countries.
CATIE's role within the GMA will be that of a facilitator and generator of knowledge. It will work in the creation of innovative strategies for the protection and restoration of mangroves and in the promotion of public policies that help mangrove conservation. In addition, he will share his experience in capacity building and in the development of projects based on science and sustainability.
CATIE is currently developing several actions in favor of mangrove conservation. These include research projects to better understand the dynamics of these ecosystems, restoration and ecological rehabilitation initiatives, as well as educational programs to promote the importance of mangroves among local communities.
"Mangroves are vital ecosystems for multiple reasons. They provide essential habitat for a wide variety of species, act as natural barriers against extreme weather events, and play a crucial role in combating climate change by sequestering large amounts of carbon dioxide. Working to protect mangroves is not only a matter of biodiversity conservation, but also an imperative for the sustainability and survival of our planet," said Lenin Corrales, researcher at CATIE's Climate Action Unit.
Finally, Corrales noted that CATIE is excited to join the GMA and is committed to working together to achieve more effective mangrove protection and restoration worldwide.
More information:
Lenin Corrales
Researcher
Climate Action Unit
CATIE
Written by:
Karla Salazar Leiva
Communications Officer
Information Technology and Communication
CATIE
(Visited 139 times, 1 visits today)