CATIE granted ₡20 million to social welfare institutions in Turrialba
Posted by

Categories

News

Date

26 May, 2023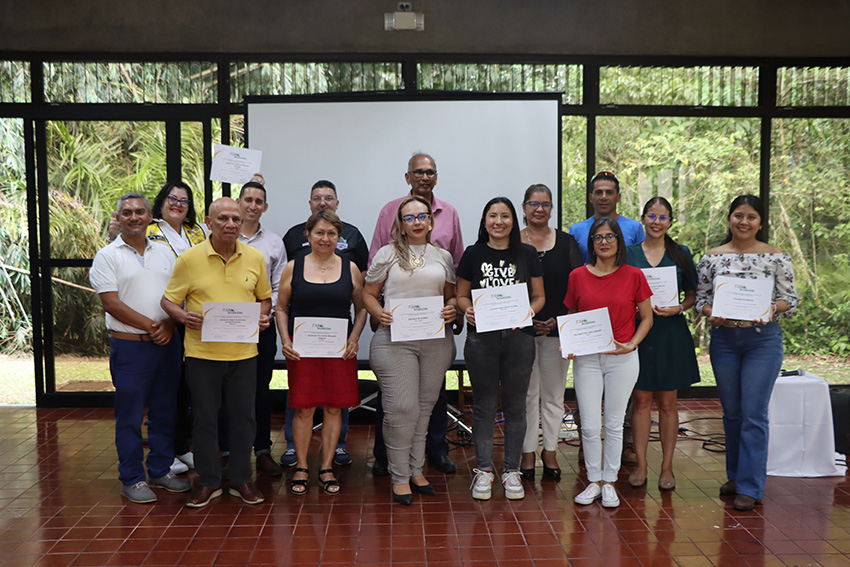 Feria Internacional 2023 made clear its commitment to the welfare and development of those people who need it most, contributing to create a positive change
May 25, 2023. The international fair held on April 29 and 30 was once again a definite success in terms of community participation and fundraising. This annual event, dedicated to supporting the canton's most vulnerable communities, has thus established itself as a local platform for promoting cultural and social development in the region.
The 2023 edition of the fair raised 20,764,896.23 million colones, which were handed over this Thursday, May 25, to the 10 institutions and associations previously selected.
Those attending the international fair had the opportunity to enjoy a wide range of recreational, sports and cultural activities, as well as to taste delicious typical regional food. However, beyond the fun and entertainment, the activity made clear its commitment to the well-being and development of those who need it most, contributing to create a positive change in the lives of many people and having a tangible impact on the community.
"Today we are here to deliver the fruits that we harvested during the international fair that we celebrated in the framework of CATIE's fiftieth anniversary and I take this opportunity to congratulate the organization, as well as the many collaborators of the institution who worked during those days. It was clear that this is a cause where we not only seek to project ourselves to the community, but also to show a diversity of cultures and generate tangible help in the canton," said the director general, Muhammad Ibrahim.
Margarita Alvarado, coordinator of the fair, was very grateful to the CATIE community who gave their time and dedication to work on a cause that today is materialized in money that comes to support the work of the different community organizations. "I feel very satisfied with the work done and I urge the associations and institutions to continue working for a project like this, that many fairs are made and that this help always reaches the most vulnerable people," said Alvarado.
The funds raised during the fair will be used to strengthen these educational institutions and social welfare organizations that serve vulnerable populations. This support guarantees the possibility of accessing quality educational, health care and social promotion services, thus promoting their integral growth.
Finally, Xinia Aguilar-Ramirez, representative of the Turrialba Children's Home, publicly thanked the international fair for including them in the list of beneficiaries this year. "We currently have 20 minors and we are sure that this help will have a direct impact on their quality of life", concluded the representative.
Detail of funds distribution:
| | | |
| --- | --- | --- |
| Country | Instituciones | |
| Argentina | Nursing Home San Buenaventura | 5,093,784.54 |
| Brazil | Lions Club | 3,669,917.88 |
| Colombia | Indigenous Shelter | 2,267,571.86 |
| Costa Rica | Turrialba Children's Home | 3,607,059.43 |
| El Salvador – Nicaragua | ARACKARI | 1,303,504.26 |
| Guatemala - Belize | Turrialba Volleyball Association | 749,451.30 |
| Honduras | Unidos | 735,732.89 |
| Mexico | San Isidro Labrador Association | 1,315,454.90 |
| Perú – Ecuador | Atirro Elementary School | 1,045,477.16 |
| Dominican Republic | Saving the alcoholic | 976,942.01 |
| | | 20,764,896.23 |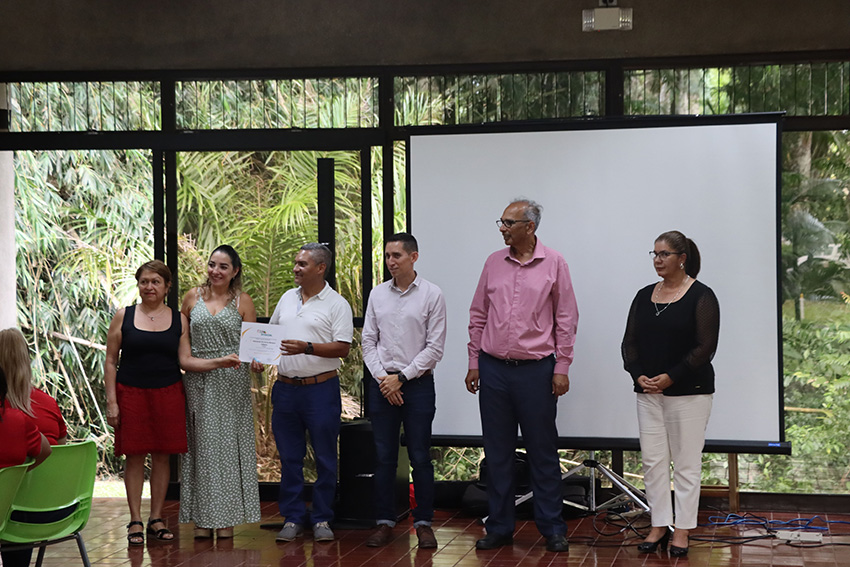 Written by:
Esteban Rodríguez Zamora
Communicator
Information Technology and Communication
CATIE
(Visited 268 times, 1 visits today)