Nicaraguan cattle-raising families strengthen their capacity to practice more sustainable livestock production
Posted by

Categories

News

Date

6 June, 2023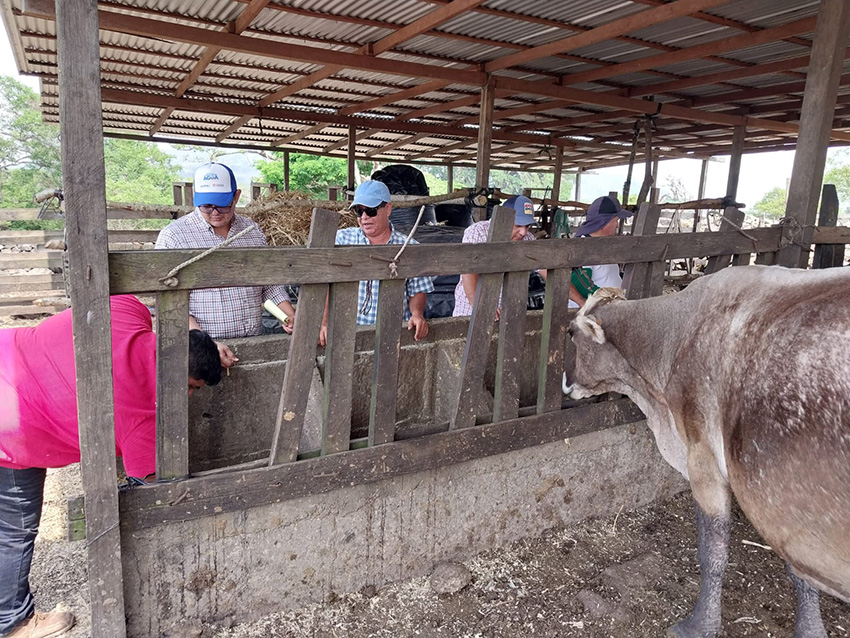 They learned about silvo-pastoral systems, trees in pastures and tree regeneration in pastures.
June 6, 2023. From May 23 to 27, livestock families belonging to the Federation of Livestock Associations of Nicaragua (FAGANIC, its Spanish acronym), members of livestock associations of El Sauce and Estelí, livestock farmers of the National Union of Farmers and Ranchers (UNAG, its Spanish acrony,) of Nicaragua from the municipalities of El Sauce, Estelí, San Juan de Limay and the cooperative SOPROCOM R.L. in the municipality of La Concordancia, in Nicaragua, received workshops on the concept of climate-smart livestock farming.
The workshops were given by specialists from the Livestock and Environmental Management Unit (GAMMA) of CATIE (Tropical Agricultural Research and Higher Education Center), as part of the Water Harvesting Project.
As part of the workshops, participants learned about the components and scope of climate-smart livestock farming, as well as its advantages and opportunities. In addition, a participatory exercise was developed to improve understanding of the concept of silvo-pastoral systems, their benefits and contributions to livestock farms.
In addition, in each workshop, field information was collected to determine the status of natural tree regeneration at the sites and to identify the mechanisms that are limiting or favoring natural tree regeneration.
Also, other options for tree planting on cattle ranches were discussed and the uses that cattle ranching families give to the different tree species on their farms, the goods and services they obtain from the presence of trees were reviewed, and examples of the contribution of trees to the quality of pastures were mentioned, the contribution of the fruits to animal feed in summer, shade for the animals, firewood and timber, the contribution of organic matter to the soil, the accumulation of carbon, the increase in infiltration and the reduction in erosion.
The workshops allowed the cattle-raising families to reflect on the importance of trees as food for livestock, climate regulation, carbon sequestration, organic matter and nutrient pumping, increased water infiltration into the soil and reduction of runoff, as well as the importance of silvi-cultural practices such as pruning and thinning to promote positive relationships between trees and pastures.
The participants expressed their satisfaction with the topics covered in the workshops and indicated that they would be more interested in increasing tree cover in their pastures and on their farms in general.
According to Francisco Casasola, GAMMA researcher at CATIE, studies have shown that by planting trees on farms it is possible to improve productivity, reduce vulnerability to climate change, reduce greenhouse gas emissions, capture carbon in woody plants and soil, and increase the income of producer families.
The workshops are part of the joint collaboration agenda between CATIE and the Water Harvest project, which aims to establish livestock production systems that are more resilient to climate variability by incorporating technologies and knowledge that make it possible to optimize the sustainable use of the natural resources present on the farms.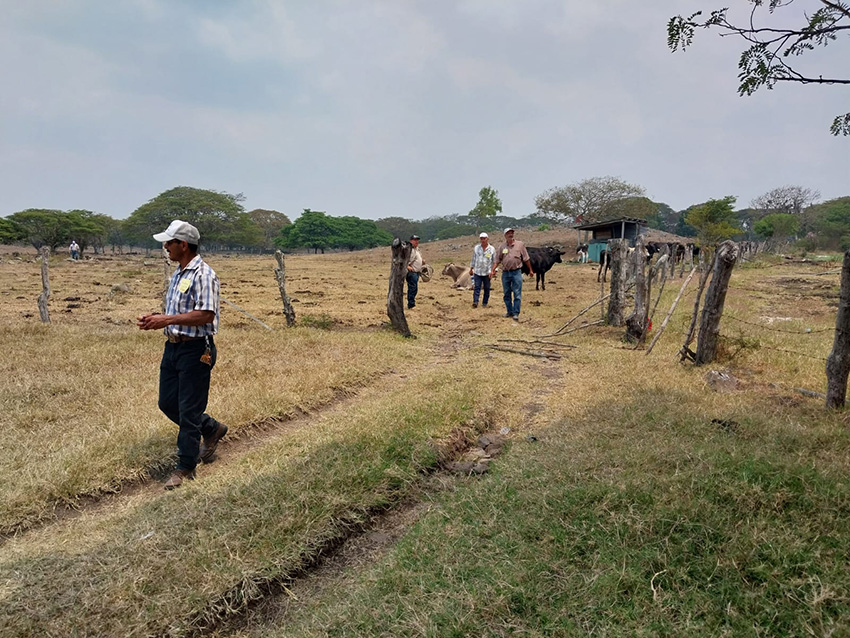 More information:
Francisco Casasola
Livestock and Environment Unit Specialist (GAMMA)
CATIE
fcasasol@catie.ac.cr
Néstor Castellón
Coordinator for the promotion of practices on livestock farms
Proyecto Cosecha de Agua en Nicaragua
ncastel@catie.ac.cr
(Visited 157 times, 1 visits today)