CATIE develops new mobile app to facilitate forest seed bank management
Posted by

Categories

News

Date

8 September, 2023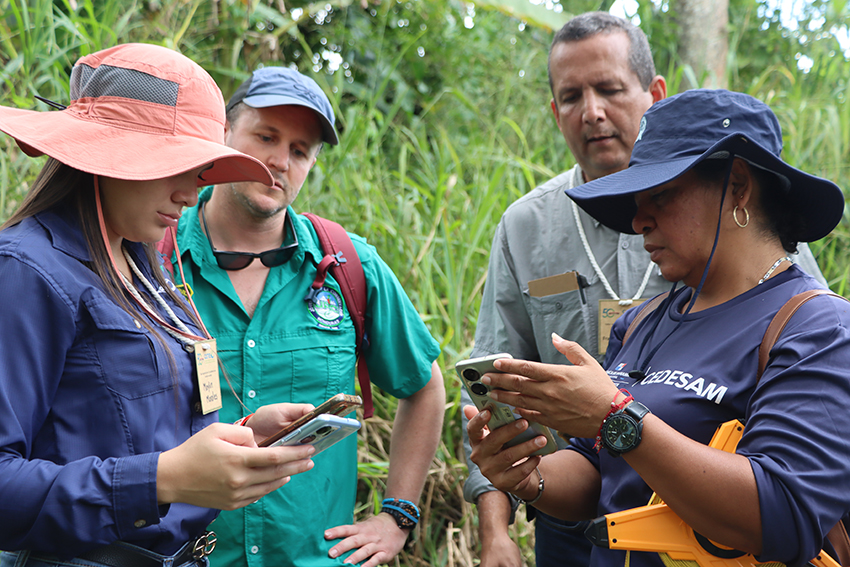 The application targets forest seed banks and collectors in Central America, the Dominican Republic, and Panama.
September 8, 2023. A participatory workshop involving officials from various forestry organizations in Guatemala, Honduras, El Salvador, Panama, and the Dominican Republic marked the unveiling of the new mobile application, Seed Trace. This application aims to ensure safer and more efficient collection and traceability of forest seeds for seed banks in these countries. Seed Trace,, la cual busca garantizar a los bancos de semillas de dichos países una recolección de semillas forestales más segura y eficiente, así como su trazabilidad.
A total of 10 individuals, including representatives from Guatemala's National Institute of Forests (INAB), the Ministry of Environment and Natural Resources of the Dominican Republic, the Forest Development Center of El Salvador, Panama's Ministry of Environment, and Honduras' National Institute of Forest Conservation, visited CATIE (Tropical Agricultural Research and Higher Education Center) to explore the various functionalities of the application, field-test it, and exchange insights and experiences based on their roles in their respective seed banks.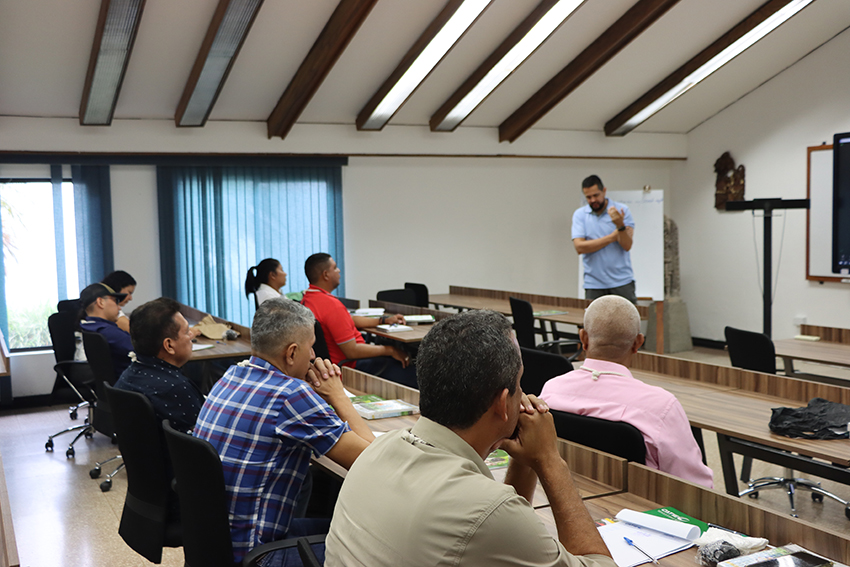 Since 2018, forest seed banks in the Dominican Republic and Central America have been collaborating with the Department of State and the International Program of the United States Forest Service (USFS-IP) to enhance their technical and management capacities and strategies to address various regional needs related to seed quantity and quality.
"In this instance, we have launched an application that will enable proper traceability in the collection and exchange processes, allowing us to work within a standardized system. This initiative complements the guidelines and videos developed by CATIE in the same vein. Additionally, one of the achievements of these efforts is the decision to reactivate the Network of Forest Seed Banks in Central America and the Caribbean," emphasized Luis Diego Jiménez, head of the CATIE Forest Seed Bank.
Through Seed Trace,developed and designed by CATIE's Information and Communication Technology Department, users can record data about seed-bearing trees, including latitude, longitude, diameter, health status, fruit weight, flowering evaluation, registration date, seed quality, germination percentage, and more. Additionally, the tool enables users to visualize the locations of seed-bearing trees in different life zones via GPS.
The workshop took place on September 5 and 6, with the second day featuring a field trip where participants were guided by the BSF (Banco de Semillas Forestales) staff and CATIE's Technology Department to test the tool in forested areas on the center's commercial property.
"Our expectation is that with this technical tool, we can digitize the data we have in the field and transfer it to a database, allowing us to have primary information about seed sources and seed-bearing trees for improvement and conservation," highlighted Hariet López, a forestry engineer from INAB in Guatemala.
The tool will continue to undergo development, with an official launch expected in the coming months for public use by anyone who requires it.
(Visited 150 times, 1 visits today)