Honduran livestock sector embarks on low-emission and resilient economy transformation
Posted by

Categories

News

Date

19 September, 2023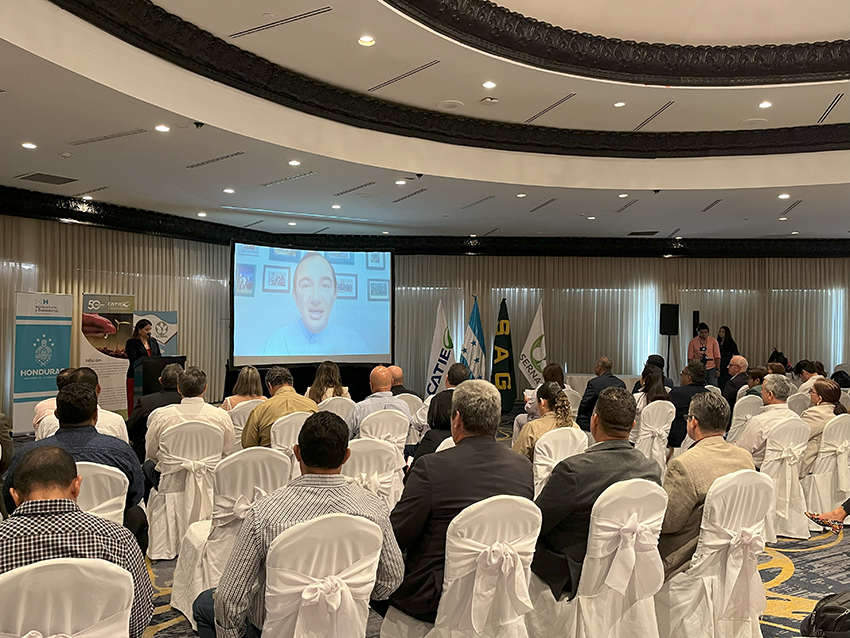 New collaborative pilot project seeks to initiate the process of decarbonization of the Honduran livestock sector and make it an example for Central America and the Dominican Republic
September 19, 2023. The livestock sector, a cornerstone of the Honduran economy, is on the brink of a transformative journey towards increased productivity and profitability, while concurrently reducing carbon emissions.
Contributing 13% to the agricultural Gross Domestic Product (GDP), livestock farming generates over 400,000 jobs annually, representing 36% of the economically active population. Nevertheless, the sector faces critical challenges, particularly concerning its environmental and climatic impact.
According to data from the Honduran environmental authority, it is estimated that livestock farming accounts for approximately 9% of the country's total greenhouse gas emissions. This issue may be exacerbated by the extensive livestock management still practiced by a large number of producing families, leading to consequences like grassland degradation and unplanned expansion-induced deforestation.
As a means to overcome these challenges, the project "Transforming the Honduran Livestock Sector into a Low-Carbon Economy (MAF-Livestock-HN)" will be implemented, with financial support from the Mitigation Action Facility (formerly NAMA Facility), a funding body backed by the governments of Germany, England, Denmark, and the European Union. Mitigation Action Facility (antes NAMA Facility), fondo de financiamiento de los gobiernos de Alemania, Inglaterra, Dinamarca y la Unión Europea.
A transformative proposal
This ambitious project aims to support the Honduran livestock sector in advancing towards improved profitability and decarbonization, contributing to the country's emission reduction targets outlined in its NDC and the Sustainable Development Goals.
The project will unfold in two phases over five years. It will focus on enhancing extension programs to promote the adoption of low-emission practices, as well as facilitating access to climate financing and affordable loans for implementing low-carbon emission solutions in the livestock sector, leveraging both public and private resources.
Furthermore, it will seek to align institutional efforts for ongoing monitoring of benefits and the generation of technical evidence within a favorable regulatory framework that promotes the transition towards a low-carbon emission livestock sector.
This pilot project will commence by transforming 1,200 livestock farms into low-carbon production systems through the implementation of an innovation package that enhances productivity, profitability, and climate resilience, while concurrently reducing GHG emissions and maximizing carbon capture at the farm level. It is anticipated that through collaborative efforts, a capacity-building platform for knowledge management will be established. Additionally, approximately 13,500 individuals will be indirectly impacted through awareness campaigns, including farmers, associations, family members, extension officers, technicians, credit officers, and policy decision-makers, among others.
12 partners in an ambitious project
The Secretariat of Natural Resources and Environment (SERNA) and the Secretariat of Agriculture and Livestock (SAG) will lead this project, with technical support from the CATIE (Tropical Agricultural Research and Higher Education Center), the supporting organization for the donor, Mitigation Action Facility. Mitigation Action Facility. Various stakeholders, including farmers' associations, public and private institutions, as well as universities, will collaborate in driving this transformation.
Executing partners and relevant entities for project activities encompass farmer associations (FENAGH, FEGASURH, COFOGAH, CAHLE), public institutions (SAG-DICTA, SERNA, ICF, SEFIN), private sector (APROLECHE, ASOHPROLAC, Agroindustrias Del Corral), public financial sector (BANHPROVI), private financial sector (Banco de Occidente, BANHRURAL, Chorotega Cooperative, FUNDER), and universities (Zamorano, UNAG), among others.
Moreover, the project receives support from the Central American Integration System (SICA) through the Executive Secretariat of the Central American Agricultural Council (SECAC) and the Central American Commission for Environment and Development (CCAD), who highlighted the project's regional significance during the intersectorial agriculture and environment meeting on February 18, 2022.
Official commencement
The official launch event of the MAF-Livestock-HN project took place on September 19 at the Clarion Hotel in Tegucigalpa, Honduras. The event was presided over by Laura Suazo, Minister of Agriculture and Livestock; Jorge Emilio Salaverri, Deputy Minister of Natural Resources and Environment; Muhammad Ibrahim, Director General of CATIE; and Juan David Jaramillo, Representative of the Technical Support Unit of the Mitigation Action Facility. Mitigation Action Facility.
During the event, Suazo emphasized that the project will have a social impact by generating responses to improve livestock farming. It will also provide a means for the population of the Central American Dry Corridor to find ways to stay and avoid migration. Additionally, she noted the project's high economic importance as it aims to enhance the production and competitiveness of an essential sector for Honduras, namely livestock farming. "Hundreds of livestock families will witness the success of these farms involved in the project, and then be able to replicate it," Suazo stated.
Muhammad Ibrahim, Director General of CATIE, explained that the common mission is to demonstrate that sustainable livestock farming can significantly contribute to reducing GHG emissions, conserving biodiversity, enhancing climate change adaptation and resilience, increasing productivity, and, most importantly, improving the quality of life for livestock farming families, all while the productive sector aids in achieving the country's environmental and climate goals.
The official project presentation was conducted by Claudia Sepúlveda, leader of the Livestock and Environment Management Unit at CATIE, who outlined the project's objectives, scope, and projections. She emphasized the collaborative effort with national institutions and the consistent support demonstrated by the involved national authorities, which brought the initiative to fruition.
Sepúlveda underscored that this is the only project of its kind in Latin America and the Caribbean funded by the Mitigation Action Facility, Mitigation Action Facility, allowing Honduras to demonstrate that applied best practices and collaborative work can be scaled to other regions such as Belize, Guatemala, El Salvador, Nicaragua, Costa Rica, Panama, and the Dominican Republic.
The launch of the MAF-Ganadería-Hn project takes place in the framework of CATIE's 50th anniversary celebration.
About CATIE
CATIE is an international center for innovation and sustainable development in topics related to agriculture, management, conservation and sustainable use of natural resources. In 2023, it will celebrate 50 years of combining education, research and external projection in order to increase human welfare and reduce rural poverty. Its area of influence is the Latin American and Caribbean region, being a leader in the integrated management of agriculture and natural resources to address global challenges.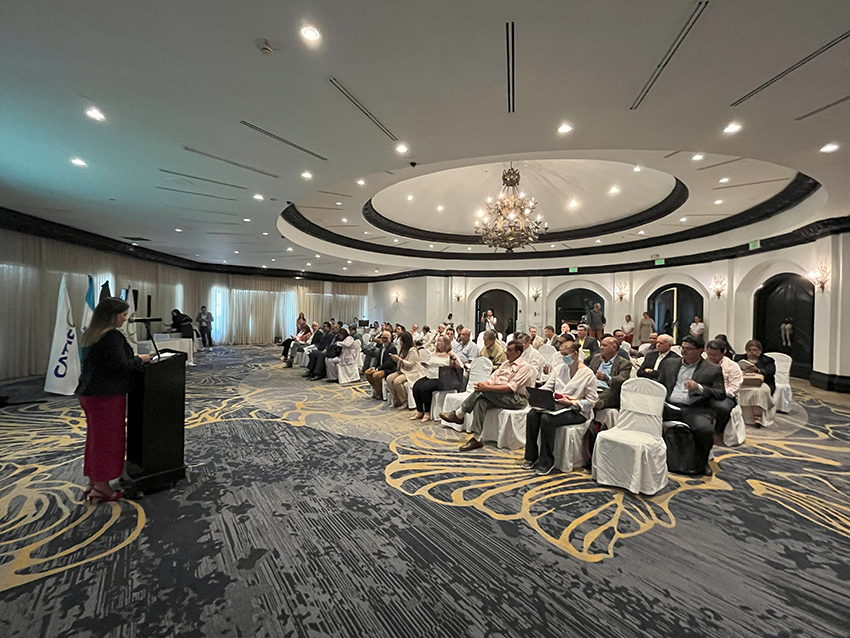 More information:
Edwin García
Representative
CATIE National Office in Honduras
CATIE
Written by:
Karla Salazar Leiva
Communications Officer
Information Technology and Communication
CATIE
(Visited 273 times, 2 visits today)