"CATIE General Director Leads Independence Torch Caravan 
Posted by

Categories

News

Date

14 September, 2023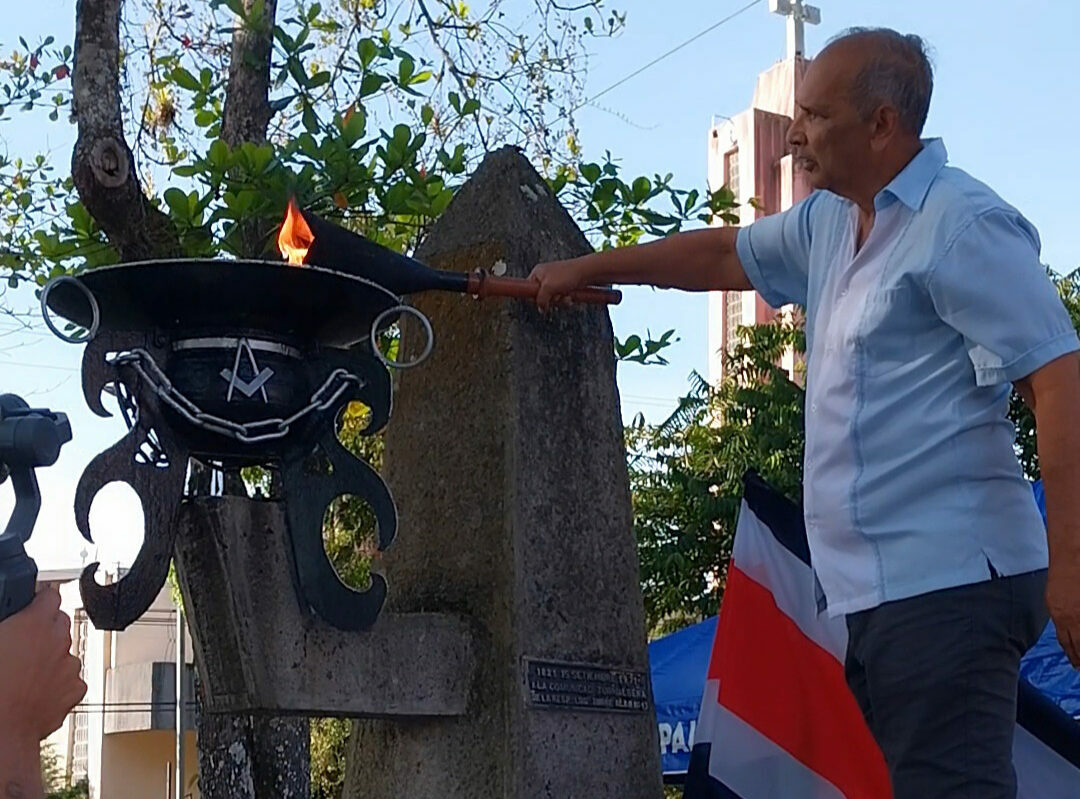 *Ministry of Education and Municipal Authorities Pay Tribute to CATIE's 50th Anniversary 
September 14, 2023Muhammad Ibrahim, the General Director of CATIE (Tropical Agricultural Research and Higher Education Center), had the honor of receiving the independence torch upon its arrival in the Turrialba canton as a recognition of the institution's 50th anniversary.
The General Director led a procession of students carrying the flame of independence for approximately 400 meters, starting from the city of Cartago. Subsequently, at Quesada Casal Park, Ibrahim walked with the torch to the location where the official independence ceremony was held by the Ministry of Education (MEP) and the Municipality.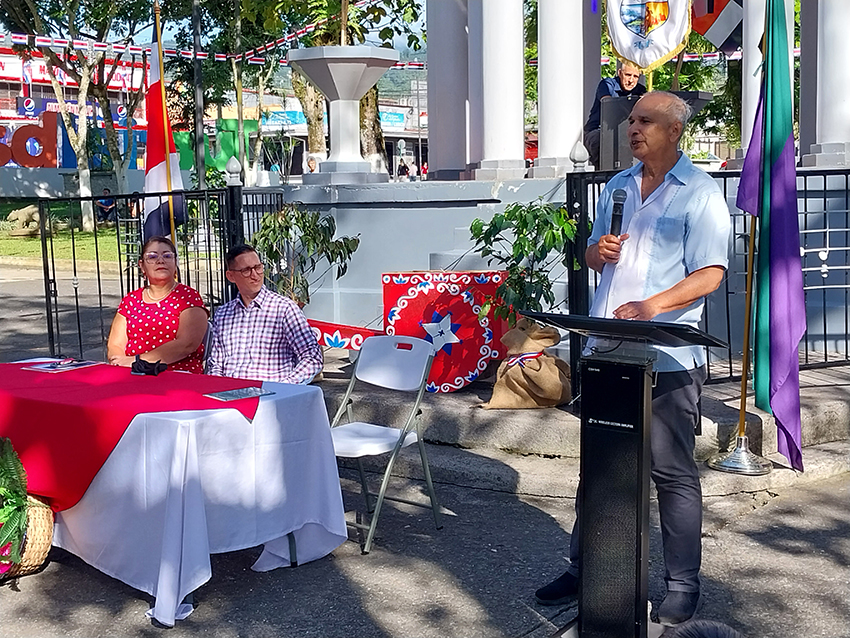 Following the commencement of patriotic activities and the singing of commemorative anthems, the MEP presented the General Director with recognition, stating: "In tribute to the 50th anniversary of the Tropical Agricultural Research and Higher Education Center, as a fundamental pillar in research and education for the benefit of Turrialba and Costa Rica. We commend the pedagogical and research work carried out by the General Director of CATIE."
Ibrahim, declared an honorary citizen of Turrialba, shared with the audience and authorities his deep affection for the canton, with which he has had a close relationship for over 20 years.
"Many years ago, I brought my daughter to the independence activities here; we were right here. And today, after many years, I am here with you all, participating, but this time as a central figure in this tribute. This is something I could never have imagined, and I am very grateful," he said.
The Director recalled how, over the course of CATIE's 50 years, the institution has contributed to local development through cultural exchange, the educational opportunities it provides to people from around the world, and above all, by maintaining the promise that most of its employees come from the community.
Fernando León, the Mayor of Turrialba, stated, "Turrialba would not be the same without CATIE, and CATIE would not be the same without Turrialba," emphasizing the institution's strong connection with the community over 50 years.
Arturo Rodríguez, President of the Municipal Council, mentioned that celebrating the 2002 years of independence is a historic event. "Today, we had the honor of sharing and paying tribute to Dr. Muhammad Ibrahim, who has truly shown us how much love and admiration he has for this town. CATIE has been a part of our independence celebrations, and that's why the people of Turrialba today wanted to express their appreciation once again, which is well-deserved," said Rodríguez.
After the conclusion of the event, the independence flame continued its journey to various locations and schools within the canton, as well as toward the Caribbean.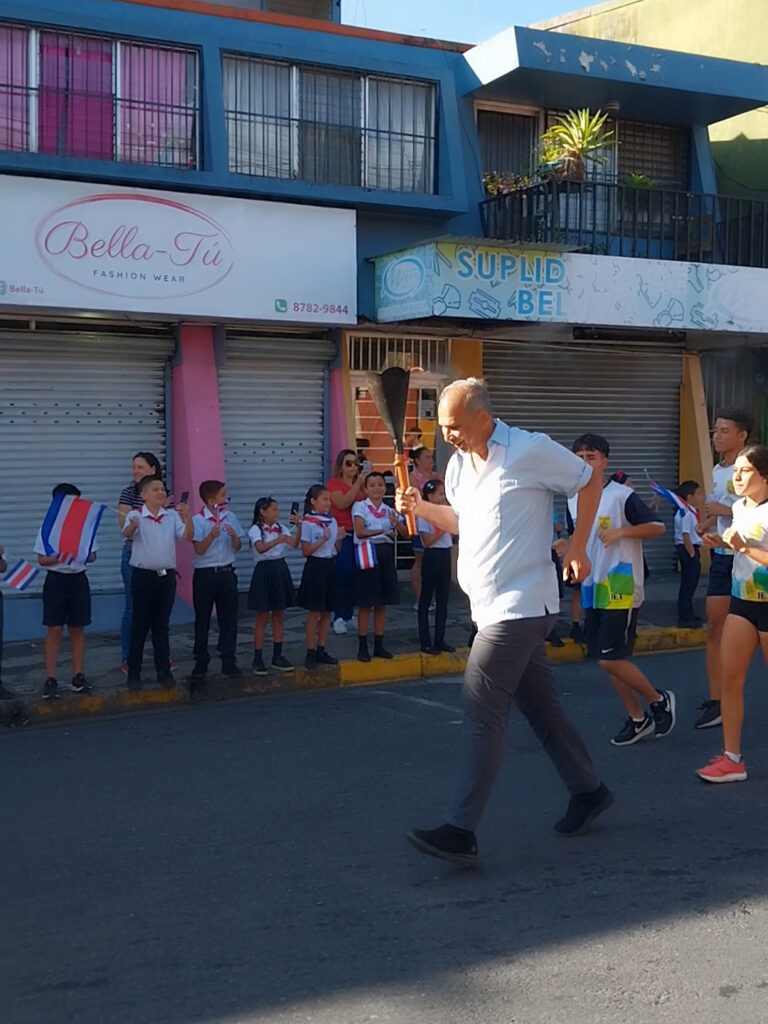 (Visited 71 times, 1 visits today)