CATIE presented proposals to adjust the Livestock Promotion and Health Law of the state of Chiapas.
Posted by

Categories

News

Date

13 December, 2022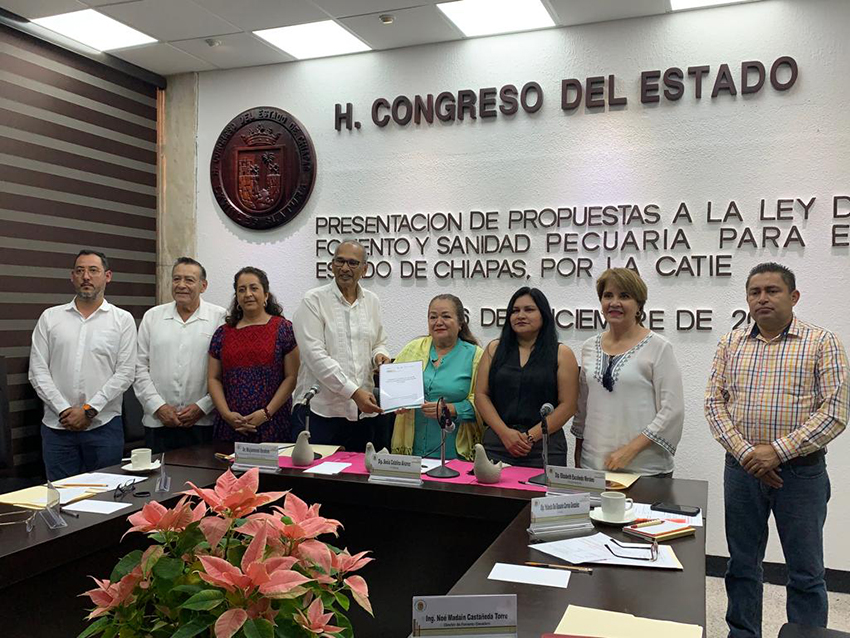 Within the framework of the BioPaSOS project, experts in sustainable livestock farming from the institution made proposals for adjustments to the law.
December 13, 2022. On December 6, CATIE ( Tropical Agricultural Research and Higher Education Center) presented a proposal for adjustments to the Chiapas Livestock Development and Health Law before the deputies of the Livestock Development Commission of the LXVIII Legislature of the Chiapas State Congress, in Mexico.
The proposed adjustments were made in order to identify areas of opportunity to generate enabling conditions in this law to promote and develop sustainable livestock farming in the state of Chiapas, within the framework of the Biodiversity and Sustainable Agro-silvopastoral Livestock Landscapes project, known as BioPaSOS, which is implemented by CATIE in the state of Chiapas.
The presentation of the adjustments was made by José Antonio Jiménez, local coordinator of the BioPaSOS project in Chiapas, with the presence of Muhammad Ibrahim, general director of CATIE; Sonia Catalina Álvarez, deputy and president of the Chiapas State Congress; Elizabeth Escobedo Morales, Congresswoman; Yolanda del Rosario Correa González, Congresswoman; Karina Margarita del Río Centeno, Congresswoman; José Antonio Hernández Hernández, Undersecretary of Agriculture, Livestock and Fisheries; and Noé MadaínCastañeda, Director of Livestock Development.
Jiménez explained that the proposed adjustments were based on evidence that Project BioPaSOS generated during its implementation in Chiapas. In total, adjustments are proposed to 11 articles of this law.
Congresswoman Álvarez expressed her gratitude for the fact that they were gathered there with the interest of making proposals regarding the Law for the Promotion and Livestock Health of the State of Chiapas. In addition, her colleague, Congresswoman del Río Centeno, said she was very pleased to have proposals based on scientific evidence to make decisions and said she would read the proposals with great interest.
All the proposals were compiled in a document, which CATIE delivered to the deputies of the Livestock Development Commission.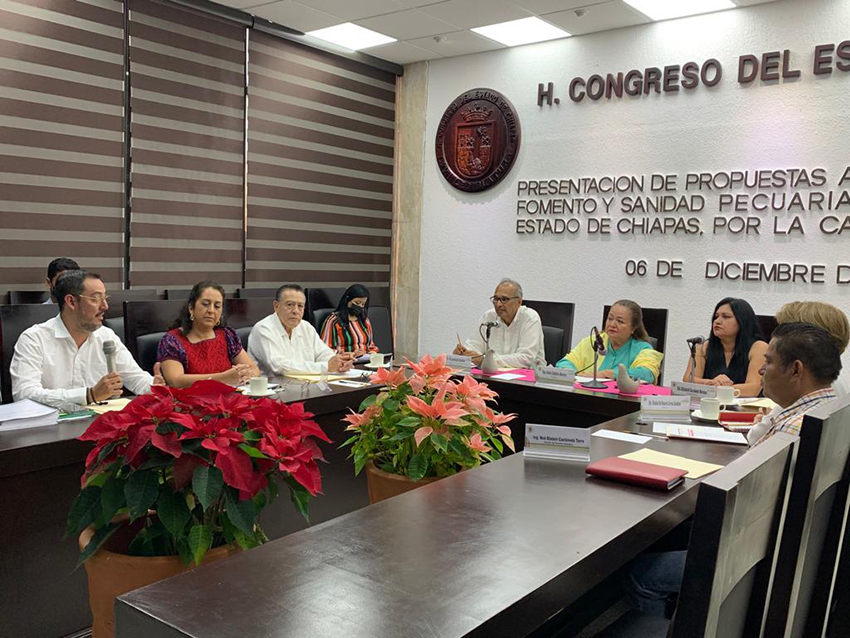 More information:
José Antonio Jiménez
Local Coordinator of BiopaSOS Project, Chiapas
CATIE
Written by:
Karla Salazar Leiva
Communications Officer
Information Technology and Communication
CATIE
(Visited 124 times, 1 visits today)