Jalisco takes steps towards the development of sustainable livestock farming that manages and conserves biodiversity
Posted by

Categories

News

Date

14 December, 2022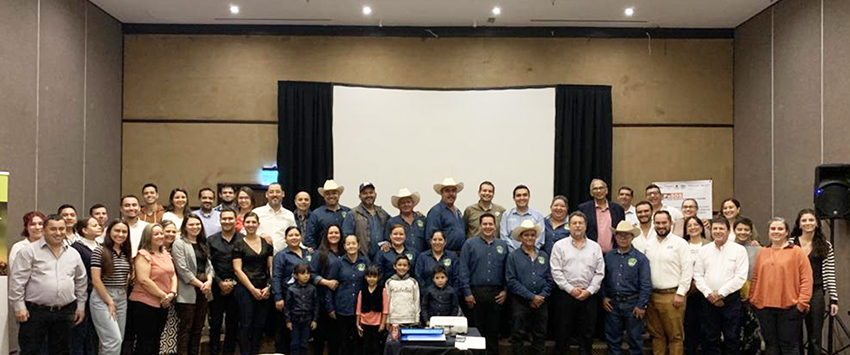 After 6 years of implementation, the BioPaSOS project has laid the foundations for this Mexican state to continue promoting livestock farming in harmony with the environment.
December 13, 2022. To close its actions in Jalisco, Mexico, the Biodiversity and Sustainable Agro-silvopastoral Livestock Landscapes project, known as BioPaSOS, implemented by CATIE (Tropical Agricultural Research and Higher Education Center) and financed by the International Climate Initiative (IKI), held an event on December 8 to present its main results to state authorities, producer families, non-governmental organizations and academia.
The event was inaugurated by Jorge Israel García Ochoa, Secretary of Environment and Territorial Development (SEMADET, its Spanish acronym), who was accompanied by Carlos Alberto Jiménez Garma, Director of the Productive Chains and Sustainability Area of the Ministry of Agriculture and Rural Development (SADER, its Spanish acronym); Fernando Ramón Gavito Pérez, Director of the Sierra de Manantlán Biosphere Reserve; Oscar Gabriel Ponce Martínez, Director of the Inter-municipal Environmental Board for the Integral Management of the Lower Ayuquila River Basin (JIRA, its Spanish acronym); Muhammad Ibrahim, General Director of CATIE; and Diego Montenegro, representative of the Inter-American Institute for Cooperation on Agriculture (IICA) in Mexico.
Juan Edduardo Betanzos, local coordinator of BioPaSOS in Jalisco, explained that the project sought sustainable management and long-term conservation of biodiversity through the promotion of agro-forestry technologies and other livestock farming practices, that is to say, highly productive, profitable livestock production that is in harmony with its environment.
"With BioPaSOS we leave evidence that sustainable livestock farming has the potential to improve the livelihoods of farming families and conserve biodiversity in agricultural landscapes," said Betanzos.
During the forum, Sepúlveda was in charge of presenting a summary of the main results of the project. She highlighted that BioPaSOS implemented an intervention model with participatory methodologies such as Field Schools, which takes into account the analysis of local problems and the construction of participatory solutions for the promotion of silvopastoral systems and good livestock practices from the ranch level, expanding it to local, national and even global scales, in order to reduce GHG emissions, the impact on biodiversity, the impacts of climate change and support informed and timely decision making; enabling on-farm interventions, as well as the creation of alliances with public, private, academic and other partners.
To date, in the intervention territories of Jalisco, the BioPaSOS project has strengthened the capacities of technicians and 401 livestock producers through 19 Field Schools, impacting 11 municipalities where livestock farming is practiced.
The project also generated robust information for decision making through research on topics such as biodiversity, ecosystem services and water monitoring, silvo-pastoral practices and supplementation technologies, carbon storage, GHG emissions monitoring, among others.
The project also generated robust information for decision making through research on topics such as biodiversity, ecosystem services and water monitoring, silvo-pastoral practices and supplementation technologies, carbon storage, GHG emissions monitoring, among others.
"Project BioPaSOS has been a meeting point, a point of balance, where we were able to have productive activities that allow us to reverse and mitigate the environmental consequences that we may have the misfortune of having in the long term. Today Jalisco has a solid and coordinated public policy with sister institutions such as SEMADET, the inter-municipal boards, federal agencies, with whom we have also been performing and carrying out some tasks from the state and for the state. In this same sense, I thank the BioPaSOS project and its technicians who have been accompanying us in the territory of Jalisco," said Jiménez Garma.
For his part, Secretary García Ochoa said that SEMADET is convinced that it is possible to promote a livestock production model that is compatible with the conservation and good management of natural resources. "Under this context and seeking to place Jalisco as an example of sustainability, we have designed inter-sectoral public policies and clear routes to articulate the agricultural and environmental agenda, for the good of present and future generations. This cannot be achieved without the right impulse in the communities and the support of allies such as BioPaSOS. Today I congratulate the BioPaSOS project and all those involved in it because over the years they have managed to strengthen the knowledge and practices of livestock farmers in silvo-pastoral systems, and I also congratulate the farmers involved in the project who have remained involved until now," said the Secretary.
Finally, Sepúlveda thanked each and every one of the people and institutions that in one way or another were involved in BioPaSOS, especially IKI, from BMU Germany, because thanks to their generous support the initiative was possible.
The BioPaSOS project, which was implemented by CATIE since 2016, was supported by IICA, in coordination with the National Commission for Knowledge and Use of Biodiversity (CONABIO, its Spanish acronym) and the Ministry of Agriculture and Rural Development (AGRICULTURA), together with multiple local partners in their territories of intervention, in the states of Jalisco, Chiapas and Campeche.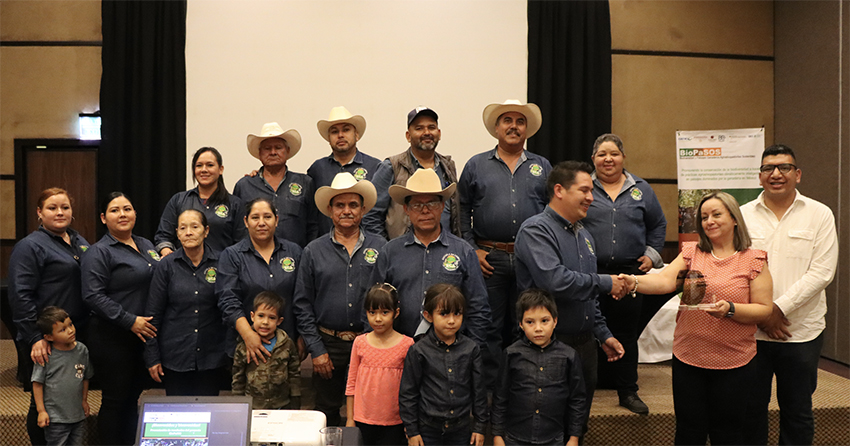 More information:
Juan Eduardo Betanzos
Local Coordinator BiopaSOS Project, Jalisco
CATIE
Written by:
Karla Salazar Leiva
Communications Officer
Information Technology and Communication
CATIE
(Visited 229 times, 1 visits today)