Support for the family economy of small organic banana growers
Posted by

Categories

News

Date

19 January, 2023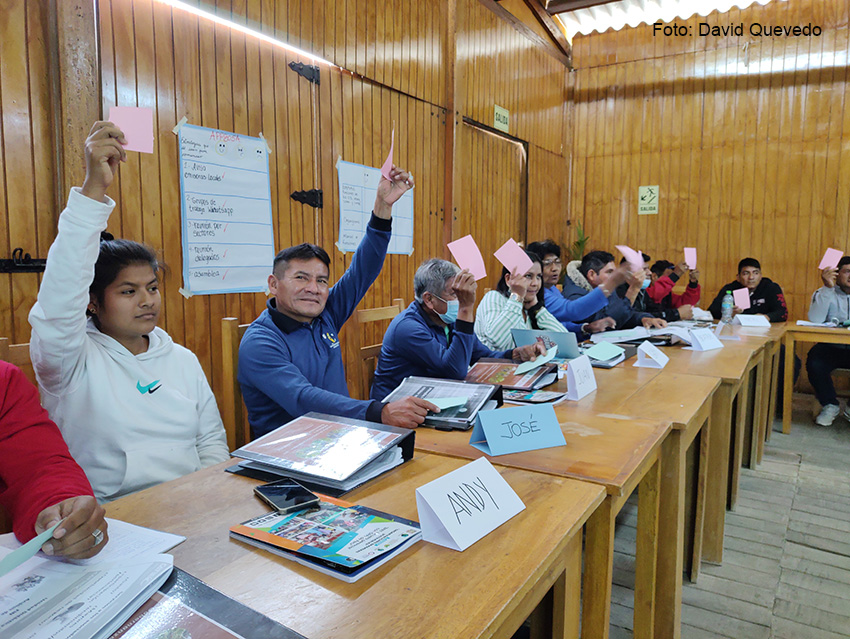 Capacity building for producers in Piura, Peru, and Monte Cristi, Dominican Republic, is developed by CATIE.
Wednesday, January 18, 2023. Improving the management, marketing and communication skills of cooperatives in order to increase their competitiveness is the main objective of the work that experts in sustainable agribusiness from the Environmental Economics and Sustainable Agribusiness Unit (UEAAS/EfD).) of CATIE (Tropical Agricultural Research and Higher Education Center), as part of the Fair Trade Banana Peru and Dominican Republic project.
The project is promoted by the Latin American and Caribbean Coordinator of Small Fair Trade Producers and Workers (CLAC, its Spanish acronym) and has enabled five small producers' organizations (OPP, its Spanish acroym) from Peru and six from the Dominican Republic, specifically from the communities of Piura and Monte Cristi, respectively, to take part in this training effort, which stands out for being inclusive and targeting a vulnerable population.
"Bananas have a particularity and that is that they are the cheapest product in the main markets in the United States and Europe, so it is a penny business," shared Adriana Escobedo, sustainable agribusiness specialist at UEAAS/EfD).. She added that this represents a problem if the producer does not manage those 'pennies' well, because there is a risk of losing a lot. This was shared in reference to the importance of small producers strengthening their business and organizational management skills.
"By working with the administrative bodies and ensuring that they have better tools and strategies to better manage the business, these benefits will be passed on to the families that are part of the organization," Escobedo added, noting that these families live in communities that are environmentally and socially vulnerable, with a special emphasis on vulnerability to the impacts of climate change.
Accompaniment and facilitation
The actions are implemented by CATIE master's degree graduates, who provide accompaniment and facilitation support in both countries and whose actions complement the training process carried out by UEAAS/EfD agribusiness specialists.
Initially, the work was focused on carrying out a diagnosis to identify the business and organizational skills that needed to be strengthened through training and support.
The five teaching topics contemplated in what has been called EFET or Territorial Entrepreneurial Training Schools are the following: governance for competitiveness, strategic planning, operational planning and financial analysis, system efficiency, and finally, growth potential.
It is estimated that a total of 24 people in Peru and 30 people in the Dominican Republic are being trained in this project, bringing benefits to the communities and families.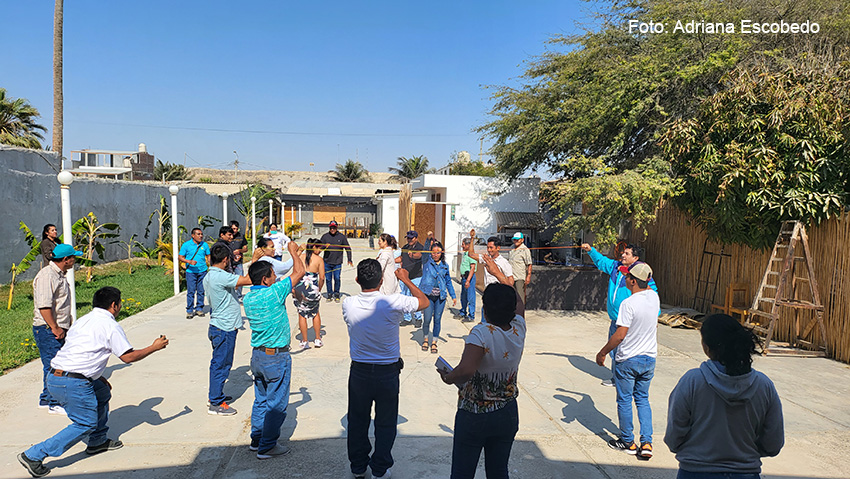 More information
Adriana Escobedo
Senior in Sustainable Agribusiness
UEAAS/EfD).
CATIE
Written by:
Marianela Argüello L.
Communication and Knowledge Management Officer
UEAAS/EfD).
CATIE
(Visited 199 times, 1 visits today)