50 scholarships will be awarded to young people from the Dominican Republic for postgraduate training at CATIE
Posted by

Categories

News

Date

27 January, 2023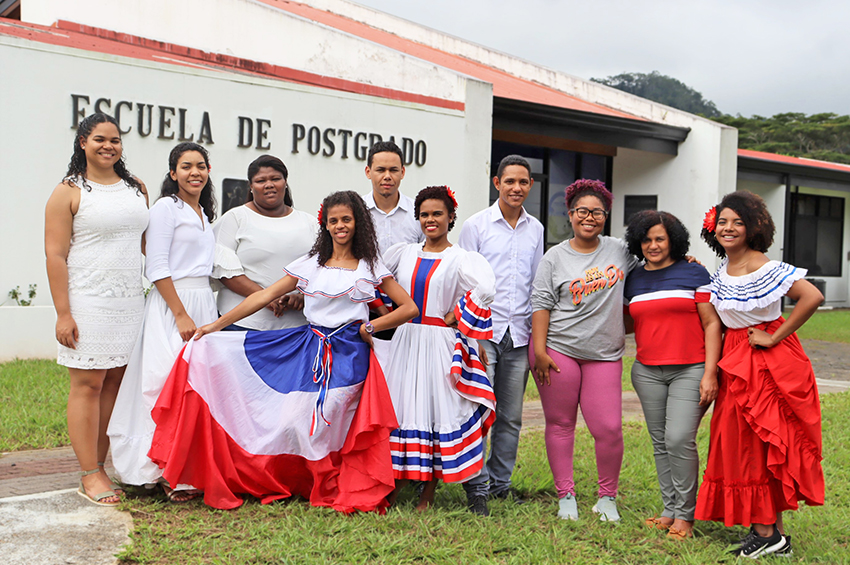 Through the Ministry of Higher Education, Science and Technology (MESCyT) of the Dominican Republic, 50 people will receive scholarships to study at CATIE during the 2023-2024 and 2024-2025 academic periods.
February 2, 2023. For the fourth time, CATIE (Tropical Agricultural Research and Higher Education Center) will be part of the international scholarship program offered by the Ministry of Higher Education, Science and Technology (MESCyT) of the Dominican Republic, thanks to the renewal of a joint cooperation agreement that has allowed, since 2019, total of 30 professionals to study at CATIE.
Through this alliance, the company is committed to training young people in the Dominican Republic through postgraduate education, courses and diploma programs on topics related to agriculture, natural resources and biodiversity conservation, with the aim of addressing current agri-food, social and environmental challenges, in addition to creating more resilient territories.
According to the official MESCyT website, the aim is to provide more and more equal opportunities for Dominicans to access master's and doctoral programs in international universities with high academic credentials in countries such as Germany, Australia, Brazil, Canada, Colombia, Costa Rica, Cuba, Spain, the United States, France and Italy.
"CATIE graduates in the Dominican Republic over the last 60 years have excelled as excellent professionals, occupying relevant positions in public sector institutions (ministries and decentralized institutions of the agricultural sector), academia, research centers, private companies, international technical cooperation institutions, local and international NGOs and many are successful agricultural entrepreneurs," said Alfredo Mena, CATIE representative in the Dominican Republic.
For more than 70 years, CATIE has established itself as one of the graduate universities with the longest trajectory in Latin America and the Caribbean, graduating more than 2,800 professionals from various countries around the world. Currently, the professional master's degrees offered by the Graduate School of the Center are accredited by the National Accreditation System of Higher Education of Costa Rica (SINAES, its Spanish acronym) in areas such as:
Agroforestry and Sustainable Agriculture
Management and Conservation of Tropical Forests and Biodiversity
Watershed Management and Watershed Management
Economics, Development and Climate Change
"Studying at one of the best universities in Latin America where you can obtain diverse knowledge that will eventually contribute to your country is a great satisfaction that allows you to grow professionally and also allows you to experience the realities of other countries more closely by sharing with people from other parts of the world," said Carlos Miguel Alcántara, a student of CATIE's Master's program in Agroforestry and Sustainable Agriculture.
Applications will be accepted from January 31, 2023 and will end on February 21, 2023. For the requirements and to participate, please click, and for more details about the process, please contact Alfredo Mena at alfredo.mena@catie.ac.cr o vía WhatsApp al: (+809) 853 7723.
(Visited 351 times, 1 visits today)