Strategies aimed at improving access to markets for rural MSMEs
Posted by

Categories

News

Date

23 March, 2023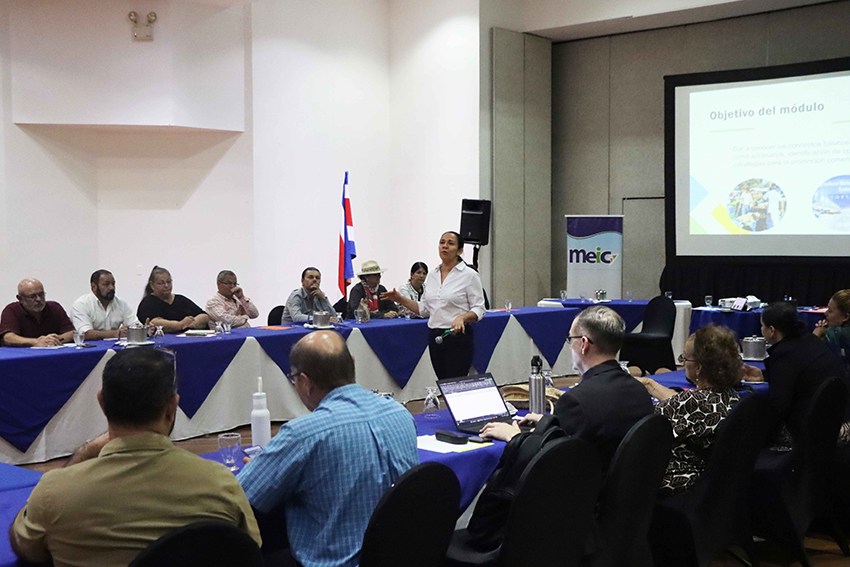 MSMEs are of great importance for the development of rural areas and the economic strengthening of a country.
March 23, 2023. On March 21, the workshop "Strategies to improve market access for rural MSMEs" was held as part of the business training and market access program for rural MSMEs in Central America and the Dominican Republic, implemented by the Environmental Economics and Sustainable Agribusiness Unit and the Climate Action Unit of CATIE (Tropical Agricultural Research and Higher Education Center).
This process is led by the Center for the Promotion of Micro and Small Enterprises in Central America (CEMPROMYPE, its Spanish acronym) and the Executive Secretariat of the Central American Agricultural Council (SECAC, its Spanish acronym), with financial support from the Food and Agriculture Organization of the United Nations (FAO).
Twenty-eight MSMEs participated in the workshop, represented equally by women and men from different parts of Costa Rica, such as Guápiles, Sarapiquí, Limón, San Ramón and rural areas near the Greater Metropolitan Area, with products such as orchids, cocoa, tomatoes, lettuce, fruit, pepper (all organic), as well as natural cosmetics, tourism initiatives, artisanal sauces and sweets, dairy products, wooden packaging, among others.
The workshop addressed three topics: the role of agribusiness in nutrition security, tools for market analysis and access to local and international markets.
The workshop was inaugurated with the participation of Francisco Gamboa, Minister of Economy, Industry and Commerce of Costa Rica, who spoke about the importance of MSMEs for the development of rural areas and the country's economic strengthening. He also recognized the importance of strengthening capacities, providing financing opportunities, eliminating administrative bottlenecks for the formalization of MSMEs, and highlighting value added, associativity and production based on the three pillars of sustainability.
Ricardo Montero, SECAC's technical coordinator, spoke about the gaps in digitalization and connectivity of rural MSMEs as a tool for connecting to local and international markets, the challenges to be faced in the region and SECAC's commitment to MSMEs in the agricultural sector.
Adriana Escobedo, leader of CATIE's sustainable agribusiness team, mentioned the importance of MSMEs in Costa Rica's economy, where 95% of national companies fall into this category. Despite this, there is still a high mortality rate of these companies before they are three years old and she pointed out that it is necessary to provide them with systematic support with the best business services that can be provided for their consolidation and growth.
The topics addressed in the workshop were used as a point of reflection for attendees in their strategic planning and decision making system to grow their business; it is expected to continue this work in the near future through collaborations and synergies between CATIE and the Ministry of Economy, Industry and Commerce of Costa Rica (MEIC, its Spanish acronym), with the support of CEMPROMYPE and SECAC.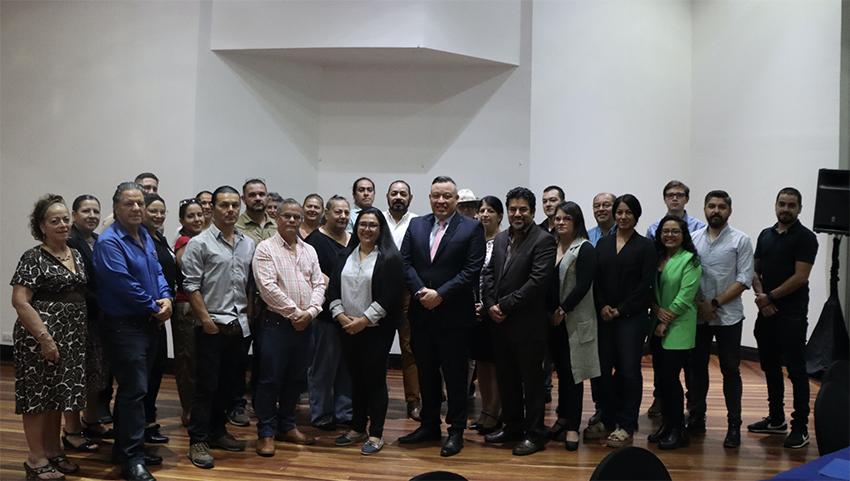 More information:
Evelyn Chaves Jaén
Researcher
Climate Action Unit
CATIE
Written by:
Karla Salazar Leiva
Communications Officer
Information Technology and Communication
CATIE
(Visited 123 times, 1 visits today)