Mariela Leandro, the new Dean of the Graduate School: "CATIE is my second home, it's a second family"
Posted by

Categories

News

Date

12 September, 2023
Turrialba native takes on this new professional challenge after 17 years at the institution.
September 12th. Mariela Leandro, a renowned researcher and figure at CATIE, has become the new Dean of the Graduate School at this leading institution in agriculture and natural resource education and research.
Born in the Turrialba canton, from her early days as an intern to her commitment to progress and inclusion, Mariela shares her journey of growth and anticipates the challenges she faces in her new role.
The announcement of her appointment as Dean of CATIE's Graduate School resonated in early July, culminating in its formalization on the 25th of the same month. The decision, made internally, reveals a meticulous process in which several candidates within CATIE's own staff were evaluated. "Here at CATIE, all researchers have always collaborated with the graduate school," Mariela shares, highlighting her previous commitment and familiarity with this important branch of the institution.
At 38 years old, Mariela has achieved a level of experience that reflects her dedication to research and academic training. Her entry into CATIE in 2006, while still completing her undergraduate thesis at the Costa Rican Institute of Technology (TEC), marked the beginning of a lasting relationship with this institution. Over the years, she has risen from an intern in the cocoa phytopathology laboratory to a recognized expert in that field and in tropical crop disease topics.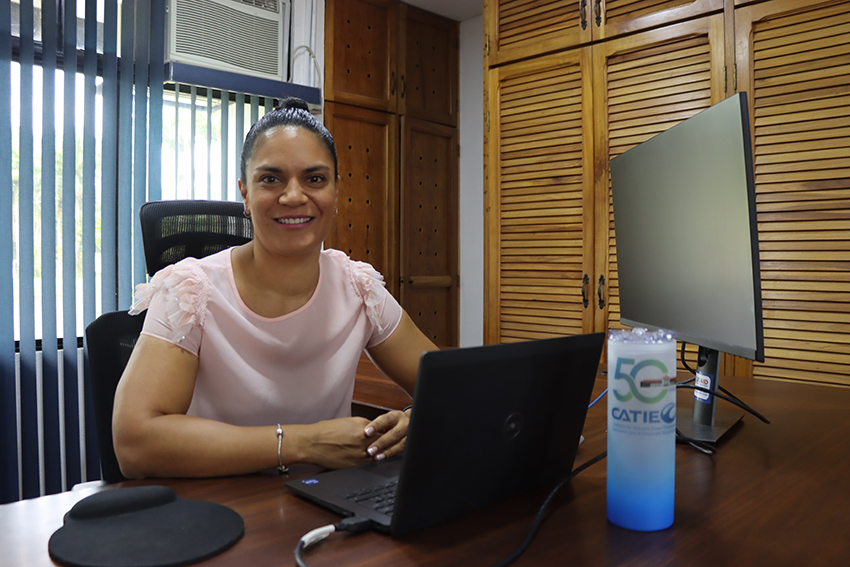 "I will always be eternally grateful to CATIE because here I have had immense growth opportunities."
At CATIE, she completed her master's degree in Ecological Agriculture and her doctorate in the same field, with an emphasis on phytopathology.
"I have gone through all the stages within CATIE, from an intern to today, so I feel that I can provide the support that students require in each of the processes. I believe I can do it well because I have experience from the inside and also from the outside," she said.
Leandro's work focuses on analyzing the biology and epidemiology of pathogens that affect cocoa. "We study the life cycles of bacteria, fungi, viruses, even insects," she explains. Her approach is to understand the crucial development stages of these pathogens to identify control and mitigation opportunities.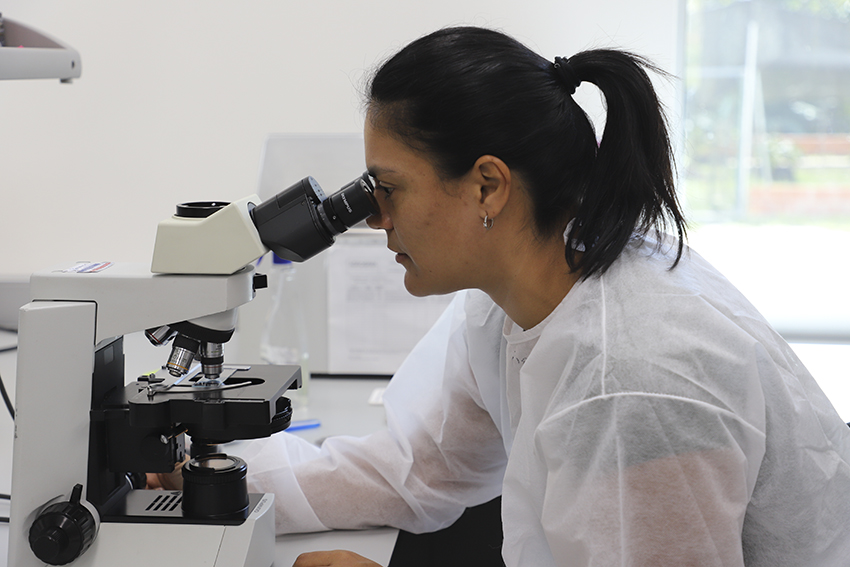 A Family and Professional Commitment
Her career is not only an example of academic achievements but also of balance between her family and professional life. Despite the challenges of her new role, Mariela finds support from her husband, parents, and siblings, who continue to be her support network on her path to success.
"They (her family) are my motivation. Maybe I felt fear, but I told myself that, because of all the support my family has given me, I have to move forward and accept the challenges," she mentioned.
Mariela is aware of her role as a role model for her daughter and for future generations of women seeking to excel in fields traditionally dominated by men. "I have to be an example for her, to show her that there are no limits to our dreams," says Mariela with determination, emphasizing the importance of breaking barriers and aiming for the highest.
"I have to be an example for my daughter, for her to see that there are no limits to our dreams."
"Although in the institution, there has always been a balance in the space for women's professional development, I have noticed an increase in leadership positions and decision-makers, which is inspiring," she highlighted.
CATIE: Much More Than an Institution
From her early days as an intern to her recent appointment as Dean, Mariela has found a welcoming environment, strong support, and emphasized the sense of community and connection at CATIE.
"CATIE is my second home, for me, it's a second family. I will always be eternally grateful because I have always had enormous growth opportunities here. Knocking on any door here is very easy; everyone is always willing to receive you, so it's like working within one big family," she said.
Mariela Leandro, with her academic background and commitment to progress and inclusion, takes on a new role with the conviction of making a lasting difference in CATIE's Graduate School. Her inspiring journey and aspirations infuse new energy into the institution as it moves towards a future filled with continuous learning.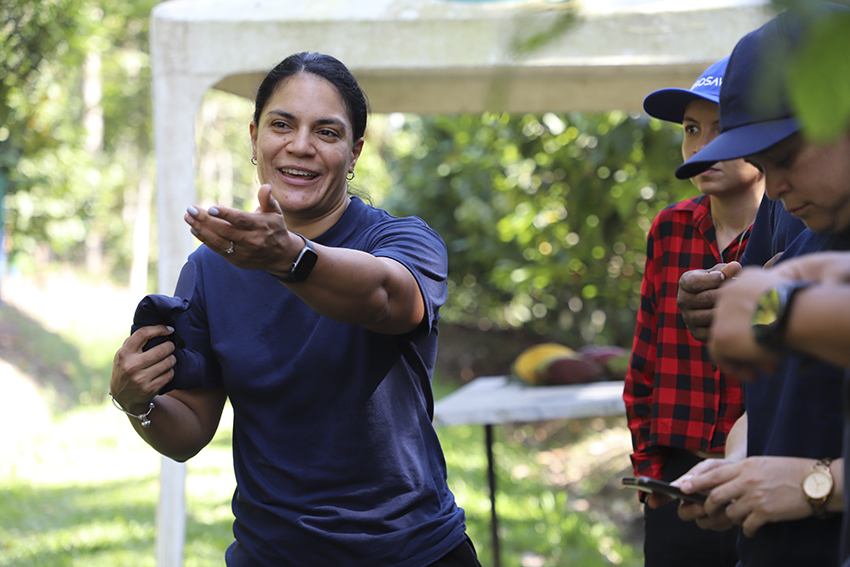 (Visited 428 times, 1 visits today)