AOAC International magazine recognizes scientific excellence in coffee publications by CATIE researcher 
Posted by

Categories

News

Date

14 September, 2023
The contribution of the Center primarily focused on the identification, use, and analysis of the genetic diversity of its International Coffee Collection.
September 14, 2023.Research on coffee supported by CATIE (Tropical Agricultural Research and Higher Education Center) was featured in two articles recognized for scientific excellence by AOAC International, a journal distinguished for being part of the Oxford University Press catalog of scientific publications on chemical, molecular, and microbiological analysis topics. AOAC International, distinguida por ser parte del catálogo de publicaciones de la Oxford University Press en temáticas sobre análisis químico, molecular y microbiológico.
In both articles, William Solano, a researcher and curator of CATIE's International Coffee Collection, participated as a co-author, making him the only individual involved in two of the articles that received this recognition.
"My contribution was the identification of CATIE's germplasm collection, the processing and shipment of samples, as well as providing accession information and reviewing manuscripts prior to publication," emphasized Solano.
For over 70 years, CATIE has safeguarded the most diverse collection of Caffea arabica available to any user, ranking as the fourth largest in the world, the second largest in Latin America, and, according to the Global Strategy for the Conservation of Coffee Genetic Resources, one of the four collections that, together with "Origin" collections in Africa, preserves the widest genetic diversity of coffee on the planet.
Towards a more professional and reliable coffee industry
In 2020, the journal released its special edition Green and Roasted Coffee Authentication: Species, Origin, and Diluent Methods of Analysis, with the aim of defining the most modern research for the identification of coffee species and other properties. It was on this occasion that CATIE contributed its scientific findings to two articles presented in the edition. The first of these, Accurate Differentiation of Green Beans of Arabica and Robusta Coffee Using Nanofluidic Array of Single Nucleotide Polymorphism (SNP) Markersdefines a novel methodology for identifying different coffee species in green beans, such as Arabica, Robusta, and Liberica, which are the most commonly used form for coffee commercialization worldwide.
The second article, Authentication of Coffea arabica Varieties through DNA Fingerprinting and its Significance for the Coffee Sector, serves as a tool for the precise genetic identification of Arabica coffee varieties, countering the use of seeds that do not genetically match the name under which they are marketed. Other research has detected that, out of 100% of samples analyzed with the Geisha identification, only 39% genetically corresponded to that variety, which could be considered a scam for coffee producers who purchased the seed.
"In conclusion, the practical application of the DNA fingerprinting tools described in both publications provides various stakeholders in the coffee sector with a new and powerful tool to verify the identity of their acquired and/or cultivated varieties. Additionally, coffee roasters can confirm that the commercial batches they are acquiring correspond to the correct species and variety, thus aiming to establish a more professional and reliable coffee sector," commented Solano.
Access to publications in AOAC International
AOAC International journal provides basic and applied research in analytical sciences related to food, medicine, agriculture, and the environment. To access their publications, you can do so through the following link: https://www.aoac.org/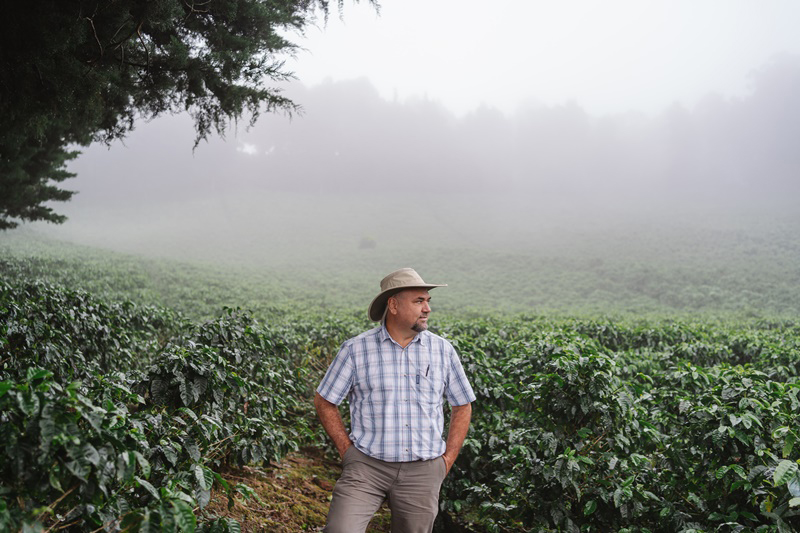 More information:
William Solano
Researcher in Phylogenetic Resources
Agroforestry and Coffee and Cocoa Genetic Improvement Unit
CATIE
wsolano@catie.ac.cr
(Visited 204 times, 1 visits today)
Tag:AOAC International, artículos, café, caffea arabica, CATIE, ciencia, colección, germoplasma, research, mejoramiento genético, Oxford University