Workshop on governance for forest fire management: an urgent measure to protect Latin America's forests
Posted by

Categories

News

Date

13 September, 2022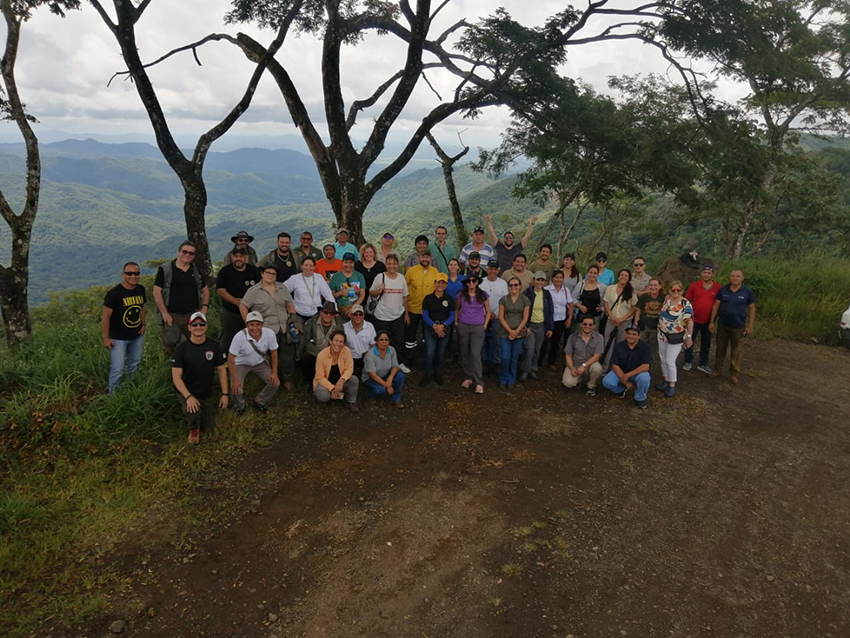 From September 6 to 9, the international workshop on Fire Governance was held in Guanacaste, Costa Rica, a space for analysis and definition of routes together with regional leaders from a climate change adaptation and mitigation approach.
September 13, 2022. Through the organization of the international workshop on Fire Governance, CATIE (Tropical Agricultural Research and Higher Education Center) together with the Latin American Model Forest Network (RLABM, its Spanish acronym) and with the support of the Government of Canada, created a space to jointly build governance processes for the proper management of forest fires and landscape-scale fires in the region.
In recent years, fire has been linked to the great loss of forests in Latin America, becoming one of the main mechanisms to facilitate the inappropriate use of thousands of hectares for purposes such as livestock, agriculture, urban growth, among other human activities. In the particular case of Costa Rica, the province of Guanacaste is the place where most forest fires are reported.
The activity brought together a total of 50 representatives of territorial governance and experts in fire management in various Ibero-American countries to share experiences in fire prevention and control; discuss the main challenges and strategies, but above all the mechanisms for participation and social education in decision-making.
"It was evident in the discussions held during the workshop that the fundamental route to prevent and anticipate large fires that affect not only forests, but also agricultural and urban areas, infrastructure and human lives, and whose occurrence and magnitude is growing dramatically due to climate change and the lack of awareness of societies and governments, is that of an educated, aware, organized and empowered society, capable of optimizing the permanent processes of fire prevention and management, as well as the restoration of burned areas in the most susceptible territories", said Roger Villalobos, researcher of CATIE's Climate Action Unit.
The workshop took place on the Nicoya Peninsula, within the territory of the Chorotega Biological Corridor platform, with the participation of environmental, academic and sustainable production organizations and institutions, both governmental and non-governmental, members of the RLABM in Argentina, Chile, Brazil, Paraguay, Bolivia, Peru, Ecuador, Dominican Republic, Guatemala, Honduras, Spain and Costa Rica. Discussions were also held with people on the peninsula who are leading local fire prevention and firefighting processes.
"These types of activities are an excellent platform for socialization on topics of interest in terms of the environment and culture. Hopefully, these types of initiatives will always find the necessary support so that they can be implemented. In my 25 years of work service, I have had the opportunity to participate in several training events, and if I had to select an experience in that sense, I would not hesitate for a moment to select this Workshop on Governance and Forest Fires as: "The BEST", said Elizabeth Martinez, forest firefighter of the National Fire Management Program in the Dominican Republic.
CATIE and RLABM, together with various institutions and organizations, seek to continue developing and promoting strategies for fire management as a permanent process in the face of the challenges posed by climate change, which, according to Villalobos, "entail broad social participation, education and awareness of the impact of fires on fundamental ecosystem services for health, food security, production and human welfare in general.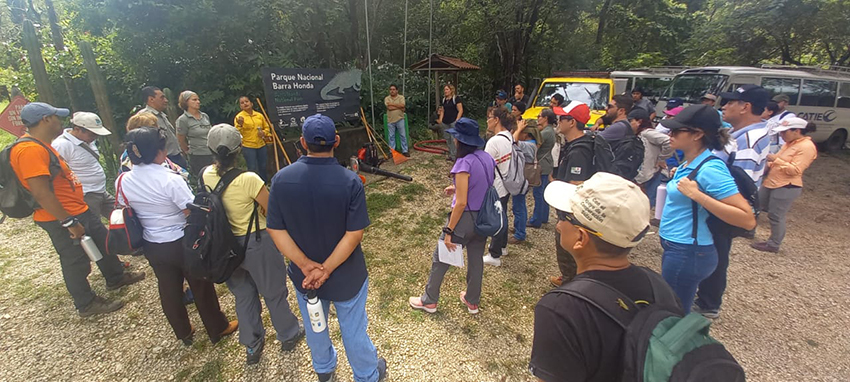 More information:
Roger Villalobos
Researcher
Climate Action Unit, CATIE
Written by::
Dannia Gamboa Solís

Communications Assistant

Information Technology and Communication
(Visited 253 times, 1 visits today)