National symposium for the restoration and sustainable practices of forest cultivation took place at CATIE
Posted by

Categories

News

Date

26 April, 2023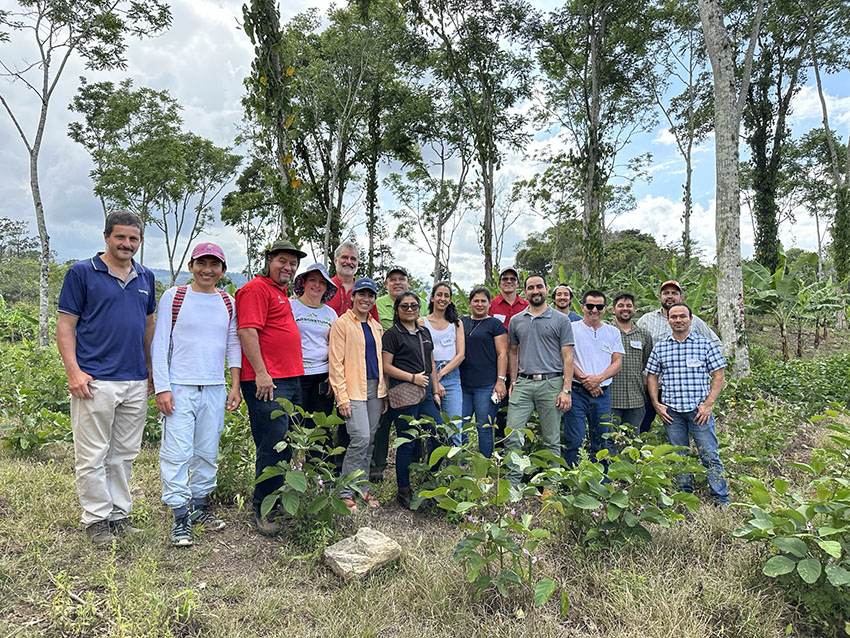 For the third time, the "Symposium on Cultivation of Native Forest Species: contributions to the productive restoration of Costa Rica" was held on April 18, 19 and 20
April 26, 2023. The National Commission for the Cultivation of Native Species (CONACEN,its Spanish acronym) and CATIE (Tropical Agricultural Research and Higher Education Center) jointly organized the III Symposium on Cultivation of Native Species: Contributions to productive restoration in Costa Rica, with the objective of promoting an exchange of experiences on forest cultivation and sustainable practices through the use of wood from Costa Rican native species.
The three-day event brought together a community of 29 speakers and panelists, including researchers, producers and entrepreneurs who participated through virtual and in-person attendance to discuss and present the current situation, progress and future projections on seed sources and nurseries of native species; silvi-culture; contributions, uses, processing and industrialization of cultivated timber in Costa Rica; and business models and timber markets.
"The focus of this symposium today is very important, particularly because we are in the decade of restoration and I believe that, without a doubt, native forest species are key to achieving that goal, understanding the features on which they are working and taking into account the attributes they have, not only for the conservation of biodiversity, but also for the restoration of ecosystem services, where in addition, the public-private partnership, is essential to move forward," said Muhammad Ibrahim, director general of CATIE, during the opening event.
The symposium began on Tuesday, April 18 and culminated on Thursday, April 20 with a field trip to visit agro-forestry systems, an ecological orchard, regenerative projects and silvo-pastoral systems, with the purpose of identifying important challenges that need to be addressed to improve the adoption of forest cultivation, both at the productive level and in Costa Rican society.
"This symposium allowed us to document the evolution we have had as a country in the generation of knowledge regarding the cultivation, industrialization and business models of our native forest species, as well as the identification of the steps to follow for the adoption of these cultural practices not only for producers, but for the entire Costa Rican society, through the coordinated work of the entire sector," said Milena Gutiérrez, official of the National System of Conservation Areas (SINAC, its Spanish acronym) and representative of CONACEN.
The event was held in person at CATIE's facilities and was supported by all members of CONACEN, the National Forestry Office, the Forestry Chamber of Wood and Industry, the National Forestry Financing Fund (FONAFIFO), the State Distance University (UNED, its Spanish acronym), the Forestry Research and Services Institute (INISEFOR, its Spanish acronym) of the National University (UNA, its Spanish acronym), the Technological Institute (ITCR, its Spanish acronym), SINAC and the Ministry of the Environment and Energy (MINAE, its Spanish acronym).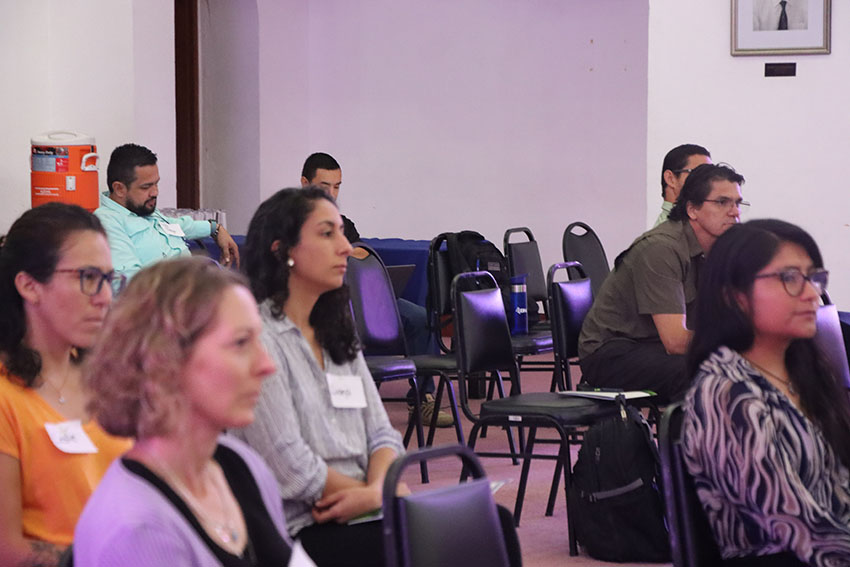 Written by:
Dannia Gamboa Solís
Communications Assistant
Information Technology and Communication
(Visited 178 times, 1 visits today)