The First Training of Trainers Course in Ecosystem-based Adaptation Begins in Guatemala
Posted by

Categories

News

Date

6 September, 2023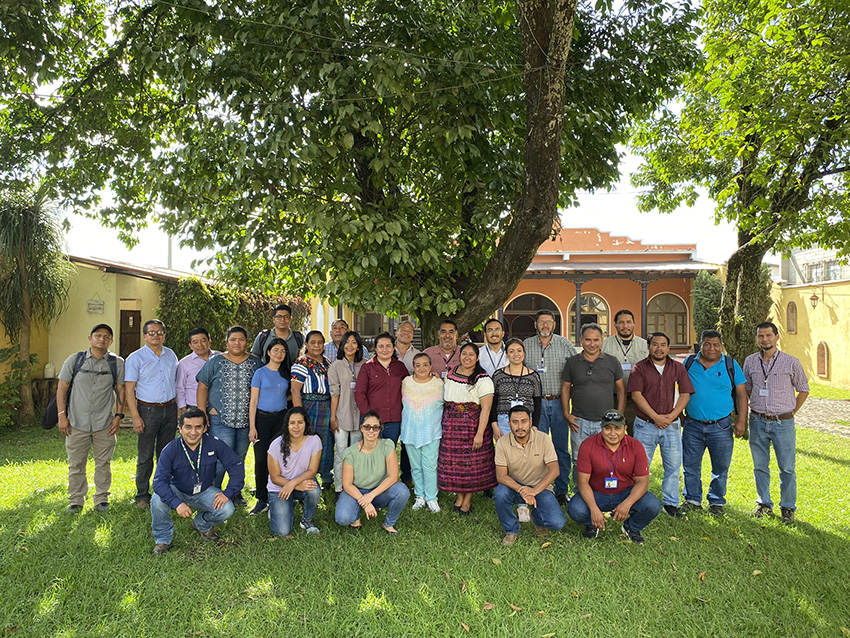 The course has received academic support from CATIE (Tropical Agricultural Research and Higher Education Center) and the Rafael Landivar University. It is part of the capacity-building strategy for the "Scaling Up Ecosystem-based Adaptation Measures in Rural Latin America" (EbA LAC) program.
September 6, 2023. More than 25 people participated in the First Training of Trainers Course on Ecosystem-based Adaptation on August 31, 2023, which took place in Chimaltenango, Guatemala.
With the objective of enhancing the technical and functional capacities of a multidisciplinary group of individuals to serve as knowledge multipliers and agents of change in their respective regions. This initiative promotes actions that facilitate climate change adaptation with a focus on EbA.
Participants include professionals from various fields, including natural sciences, leadership, and decision-making roles in partner institutions in Guatemala. These institutions are the National Institute of Forests (INAB), the Ministry of Agriculture, Livestock, and Food (MAGA), the Ministry of Environment and Natural Resources (MARN), as well as civil society organizations like Tikonel, Sotzíl, and the Xayá Civil Environmental Association.
Arlene López, the coordinator on behalf of CATIE for the EbA LAC program, stated, "the course will standardize the application of the EbA approach across different sectors, enabling the integration of key concepts of climate risk and governance with sustainable development to enhance community resilience."
The training spanned two days, starting on August 31 and concluding on September 1, with pedagogical and formative modules focusing on the understanding and application of the EbA approach. Subsequently, the course will continue in a bimodal format, with both in-person sessions and synchronous/asynchronous virtual sessions, spanning three months and totaling 100 hours of training.
The program envisions replicating the course in other areas of intervention, such as Quiché and Baja Verapaz, and expanding participation between 2024 and 2025 to further disseminate knowledge about EbA measures, agricultural and forestry extension systems across the country.
These efforts are carried out within the framework of the EbA LAC program, funded by the Federal Ministry for the Environment, Nature Conservation, Nuclear Safety and Consumer Protection (BMUV) through its International Climate Initiative (IKI). The program is implemented by the German Agency for International Cooperation -GIZ- as the lead agency, in collaboration with the International Union for Conservation of Nature (IUCN) and CATIE. Its primary goal is to enhance the resilience of vulnerable communities and ecosystems in rural areas of Costa Rica, Guatemala, and Ecuador in the face of climate change. In Guatemala, the program is closely coordinated with the Ministry of Environment and Natural Resources (MARN).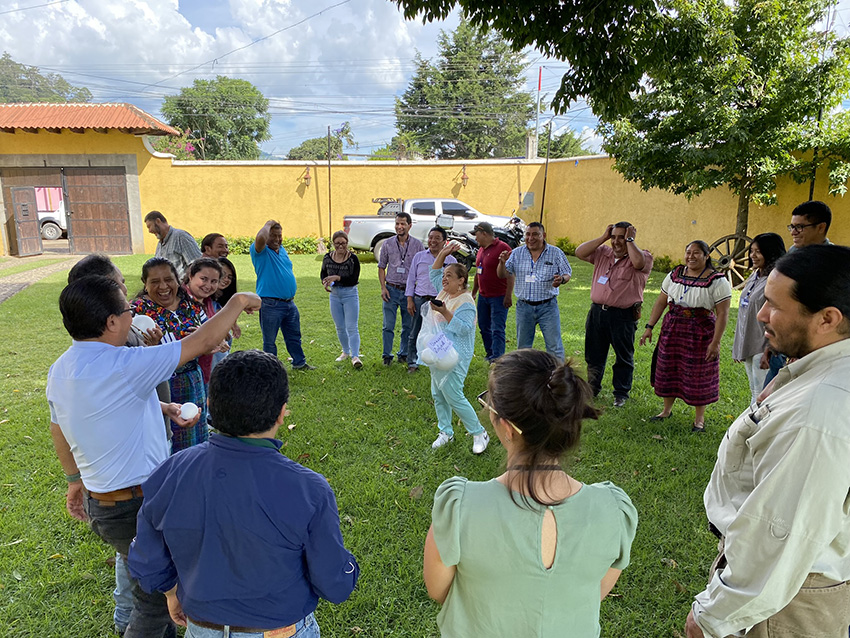 More information:
Arlene López
Coordinator, CATIE for the EbA LAC Program
lopeza@catie.ac.cr
(Visited 119 times, 1 visits today)
Tag:adaptación, ambiente, cambio climático, capacitación, CATIE, EbA, ecosistemas, formación, GIZ, Guatemala, IKI, LAC, UICN